February 2003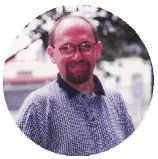 As promised I have been writing articles in The Emmitsburg Dispatch each month to inform residents of town matters. Each month I take it upon myself to place an article in the paper on subjects that I think residents would like to know more about. This month I am offering a way for the residents to be involved in deciding what town matter may appear in my article. I want to change how I decide what information to write an article about, starting next month (March 2003). What I need from the residents is for you to provide me with a specific question to answer each month. Your question will appear as part of the article; your name does not have to be included if you prefer the question be placed anonymously.
I have only a few specific guidelines for you to follow if you wish to have your question considered as part of an article.
Your question is to be submitted in writing.
Your question must be a question. This is not an opportunity to write a letter/statement to the Mayor that can not be answered properly.
Include you name and address with each question submitted, even if you want to remain anonymous to the public.
The question can not be offensive to anyone.
Questions can be emailed to me at mayorhoover@emmitsburgmd.gov or they may be hand delivered, or mailed, to the Town Office located at 300A S. Seton Ave, P. O. Box 990.
If you submit a question and it does not appear in The Emmitsburg Dispatch, don't assume your question was rejected. Due to the need to limit the amount of space I take up in The Emmitsburg Dispatch, I may need to save your question for a future article.
If you have any questions, please feel free to call the town office, or e-mail me at mayorhoover@emmitsburgmd.gov
Respectfully,
Jim Hoover