Directions to Emmitsburg
From Washington, D.C. take I-270 north to US 15 towards Gettysburg. Emmitsburg is the last town prior to crossing the Pennsylvania border.

From Baltimore, take I-695 exit 20 to I-795 to MD 140. Follow MD 140 towards Emmitsburg.

From Harrisburg, go south on US 15. Emmitsburg is the first town after crossing into Maryland.

Planning on purchasing tickets and flying? Baltimore is a major hub in the area. Upgrading to business class airfare can be inexpensive at times and is a huge upgrade in quality of flight. Most airlines offer a business class upgrade to the airfares.
State map, for those who don't know where
Maryland or Pennsylvania are...

.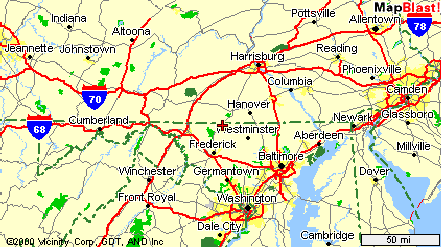 County map . . . for those who don't know where
Frederick and Adams Counties are...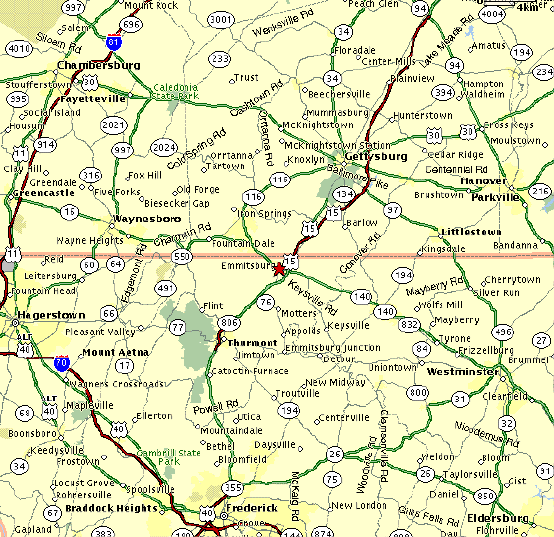 Street map . . . for those, ah, you get the