April 2003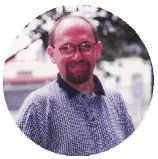 Last month I received a letter inquiring about our Town deputies. Because there was no return address, I was unable to respond to the resident who wrote it. Since I thought the question might also be of interest to other residents, I am responding to everyone.
The Town contracts with the Frederick County Sheriff's office to provide Emmitsburg with 2 deputies. When the Sheriff's office contracts with a municipality to provide deputies, the contract is specific to name each deputy. Therefore, the Town is not contracting for a specific number of hours, but for specific employees.
This means, when our contract deputy is on any type of leave, the town will be short staffed. When we are expected to be short staffed for an extended period of time (more then 5 days), the Sheriff's office will assign another deputy to the Town.
Along with the deputies that the Town contracts for, the Frederick County Sheriff's office is also required to provided routine patrol checks with the deputies that are assigned to the northern part of Frederick County. These deputies must also respond to emergency calls as needed.
As for patrolling the streets more than they do: You have to understand that we only contract for 2 deputies; this is the biggest reason that you don't see them more often. The 2 deputies that are currently assigned to Emmitsburg are very active in their patrols, both riding and walking. The deputies have been instructed to enforce the traffic speed coming in to town. These instructions are due to residents voicing their concerns to the Town Council for many years.
Although the Town does not receive any of the money collected from traffic enforcement, the enforcement is done as a matter of public safety. The deputies are also required to patrol the Town's sewer and water plants, both of which are outside of the Town limits.
The Frederick County Sheriff's office, not Emmitsburg, provides direct supervision to the deputies. For several years I was also concerned about the lack of control the Town had over the contracted deputy's responsibility. It appeared to me that we received very little support from the Sheriff's office. But over the last 6 months the Sheriff's office has made tremendous improvements to our service.
I have spoken with our deputies, the Sheriff, and to the Sergeant responsible for the supervision of our deputies. The Sheriff's Office has been very cooperative in adjusting the deputies schedules to provide the most police coverage at most critical hours. Additional shifts are covering random hours to prevent the criminal element from becoming familiar with a set routine.
At the start of our new budget year, I hope to be able to provide additional police coverage through the means of hiring off duty Frederick County deputies to cover the hours that our contracted deputies are not available.
If you have any questions, please feel free to call the town office, or e-mail me at mayorhoover@emmitsburgmd.gov
Respectfully,
Jim Hoover