August 2002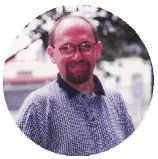 The Provincial House Did
Reduce Water Use
Over the last month the Town has modified the water ban restrictions. In an attempt to resolve what appeared to be an ongoing problem at the Provincial House, the Town Manager reported that the Provincial House water consumption was 70 percent higher then normal for this time of year. The Town Manager gave this report at the July Town meeting and the Frederick Post made some incomplete quotes about management ability which highly upset the staff and residents at Provincial House.
Although the Frederick Post information was not printed as stated, it did prompt an immediate concern from the Provincial House to meet with the Town to discuss their increased use of water. The meeting was held on July 5; the Town and Provincial House left that meeting with a very clear understanding of why the Provincial House is using more water.
In previous years the Provincial House used an on-site well to supply coolant water to the air conditioning system. Last year the Frederick County plumbing inspector required all inside use of the well to be discontinued. The County code prohibits the use of a well when municipal water is available and in use. This restriction is to avoid the possibility of contaminating the Town's water system. Without the use of the well the Provincial House is forced to use public water to keep their air conditioning units operating.
The Town was aware that the use of the well had been discontinued and expected a daily increase of the water use at the Provincial House. But the Town was not aware that the water use would be more then double. Together the Provincial House and the Town will be reading and monitoring meters to determine how much water is being used for coolant and how much is actually being consumed.
The Town has placed a requirement that large users such as the Provincial House reduce their total water consumption by 10 percent. Since the Town and/or the Provincial House cannot control how much water is used for coolant, the Town will not penalize the Provincial House for the extra water used for cooling the air conditioning units. The Town will bill the Provincial House for consumed water and water used for coolant, and the Town will also penalize the Provincial House if the consumed water is not reduced by 10 percent as compared to previous years.
After reviewing the previous year's water consumption at the Provincial House to the amount of water consumed this year, the Town now recognizes that the Provincial House has reduce their water use as required.
I look forward to serving you. If you have any questions, please feel free to call the town office, or e-mail us mayorhoover@emmitsburgmd.gov
Respectfully,
Jim Hoover