It was a tough year, but I made it! But not everyone is as lucky as I am......
The economy is so bad that I got a pre-declined credit card in the mail.
I ordered a burger at McDonald's, and the kid behind the counter asked, "Can you afford fries with that?"
CEO's are now playing miniature golf.
If the bank returns your check marked "Insufficient Funds," you have to call them and ask if they mean you or them .
Hot Wheels and Matchbox stocks are trading higher than GM.
McDonald's is selling the 1/4 'ouncer'.
Parents in Beverly Hills and Malibu are firing their nannies and learning their children's names.
A truckload of Americans was caught sneaking into Mexico .
Dick Cheney took his stockbroker hunting.
Motel Six won't leave the light on anymore.
The Mafia is laying off judges.
BP Oil laid off 25 Congressmen.
Congress says they are looking into the Bernard Madoff scandal. Oh Great!! The guy who made $50 Billion disappear is being investigated by the people who made $1.5 Trillion disappear!
And, finally...
I was so depressed last night thinking about the economy, wars, jobs, my savings, Social Security, retirement funds, and our bleak future, that I called the Suicide Lifeline and was connected to a call center in Pakistan. When I told them I was suicidal, they got all excited, and asked if I could drive a truck!
Submitted by Tim, Cape Coral, Fl.

Return to: Top of Page, Clean Joke List, My Little Sister's Jokes,
---
Two Irish nuns had just arrived in the USA by boat...
... and one says to the other, "I hear that the people in this country actually eat dogs."
"Odd," her companion replies, "but if we shall live in America, we might as well do as the Americans do."
As they sit, they hear a push cart vendor yelling, "Hot Dogs, get your dogs here," and they both walk towards the hot dog cart.
"Two dogs, please!," says one. The vendor is very pleased to oblige, wraps both hot dogs in foil and hands them over. Excited, the nuns hurry to a bench and begin to unwrap their 'dogs.'
The mother superior is first to open hers. She begins to blush, and then staring at it for a
moment, leans to the other Nun and in a soft brogue whispers......
"What part did you get?"
Submitted by former Emmitsburg Mayor Ed!

Return to: Top of Page, List of Un-Categorizable Jokes, My Little Sister's Jokes,
---
Senior citizens don't need anymore gadgets.
The TV remote and the garage door remote are about all we can handle.
When I bought my Blackberry I thought about the 30-year business I ran with 1800 employees, all without a cell phone that plays music, takes videos, pictures and communicates with Facebook and Twitter. I signed up under duress for Twitter and Facebook, so my seven kids, their spouses, 13 grandkids and 2 great grand kids could communicate with me in the modern way. I figured I could handle something as simple as Twitter with only 140 characters of space.
That was before one of my grandkids hooked me up for Tweeter, Tweetree, Twhirl, Twitterfon, Tweetie and Twittererific Tweetdeck, Twitpix and something that sends every message to my cell phone and every other program within the texting world. My phone was beeping every three minutes with the details of everything except the bowel movements of the entire next generation. I am not ready to live like this. I keep my cell phone in the garage in my golf bag.
The kids bought me a GPS for my last birthday because they say I get lost every now and then going over to the grocery store or library. I keep that in a box under my tool bench with the Blue tooth [it's red] phone I am supposed to use when I drive. I wore it once and was standing in line at Barnes and Noble talking to my wife and everyone in the nearest 50 yards was glaring at me. I had to take my hearing aid out to use it, and I got a little loud.
I mean the GPS looked pretty smart on my dash board, but the lady inside that gadget was the most annoying, rudest person I had run into in a long time. Every 10 minutes, she would sarcastically say, "Re-calc-u-lating." You would think that she could be nicer. It was like she could barely tolerate me. She would let go with a deep sigh and then tell me to make a U-turn at the next light. Then if I made a right turn instead. Well, it was not a good relationship. When I get really lost now, I call my wife and tell her the name of the cross streets and while she is starting to develop the same tone as Gypsy, the GPS lady, at least she loves me.
To be perfectly frank, I am still trying to learn how to use the cordless phones in our house. We have had them for 4 years, but I still haven't figured out how I can lose three phones all at once and have run around digging under chair cushions and checking bathrooms and the dirty laundry baskets when the phone rings. The world is just getting too complex for me. They even mess me up every time I go to the grocery store.
You would think they could settle on something themselves but this sudden "Paper or Plastic?" every time I check out just knocks me for a loop. I bought some of those cloth reusable bags to avoid looking confused, but I never remember to take them in with me. Now I toss it back to them. When they ask me, "Paper or Plastic?" I just say, "Doesn't matter to me. I am bi-sacksual."
Then it's their turn to stare at me with a blank look. I was recently asked if I tweet. I answered, "No, but I do toot a lot.

Return to: Top of Page, List of Jokes About Aging, My Little Sister's Jokes ,
---
I just got off the phone with a friend in Minnesota.
He said that since early this morning the snow has been nearly waist high and is still falling. His wife has done nothing but look through the kitchen window.
He says that if it gets much worse, he may have to let her in.
Submitted by Dick, Williamsport, Md.

Return to: Top of Page, List of Jokes About Marriage, My Little Sister's Jokes,
---
After closing time at the bar, a drunk was proudly showing off his new apartment...
... to a couple of his friends. He led the way to his bedroom where there was a big brass gong and a mallet.
"What's with the big brass gong?" one of his guests asked.
"It's not a gong. It's a talking clock," the drunk replied.
"A talking clock? Seriously?" asked his astonished friend.
"Yup," replied the drunk.
"How's it work?" the friend asked, squinting at it.
"Watch," the drunk replied. He picked up the mallet, gave the gong an ear-shattering pound and stepped back. The three stood looking at one another for a moment. Suddenly someone on the other side of the wall screamed ...."You bloody madman! It's three-fifteen in the morning!
Submitted by Bill, Ardmore, Pa.

Return to: Top of Page, List of Drinking Jokes, My Little Sister's Jokes,
---
The Black Hole -
Download Video
Submitted by Cathy, Storeington, England

Return to: Top of Page, List of Audio/Videos, My Little Sister's Jokes,
---
Keep your camera handy, you never know when a great snap shot opportunity will happen!!!!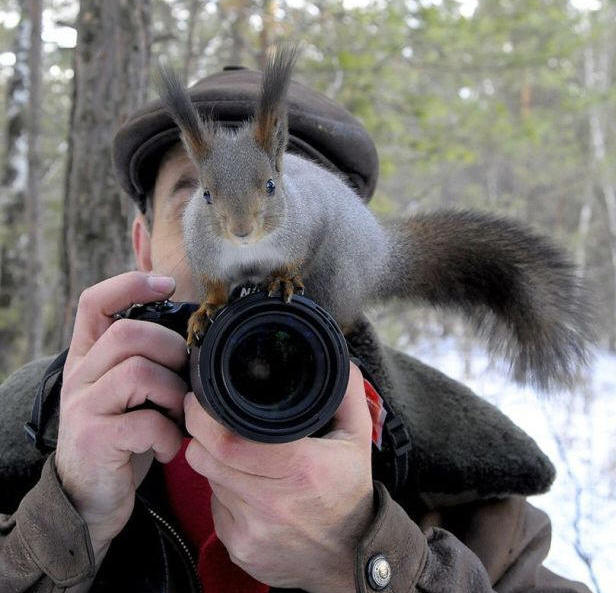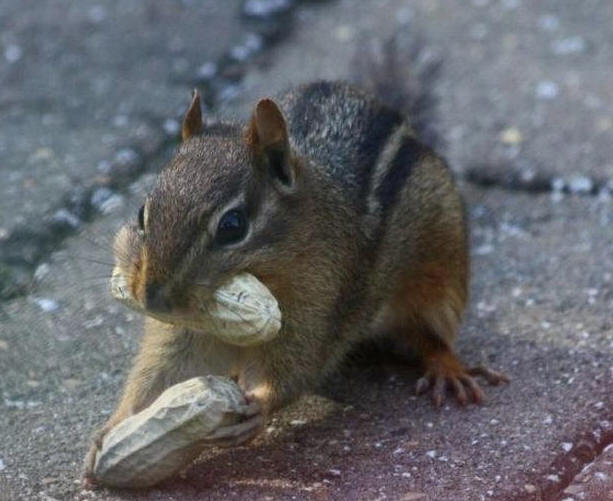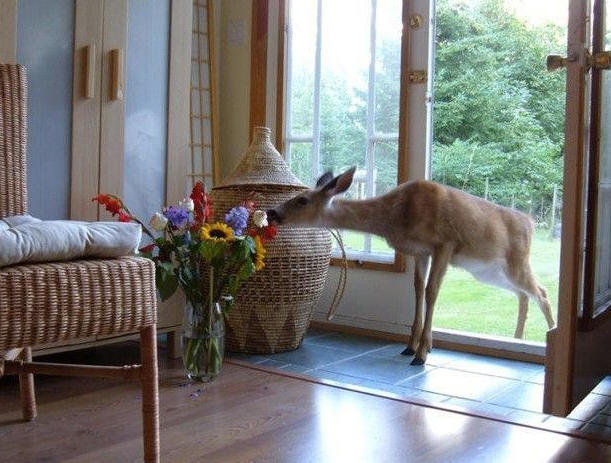 Return to: Top of Page, List of Photos, My Little Sister's Jokes,
---