I rode home with a female blond coworker about five years ago.
I asked her to wait for me while I used the ATM machine. She asked if I trusted "those people."

"People *who*?" I asked?

She said, "The ATM operates by having a person inside the box. Every time you put in your card, he takes it, looks at it, and checks his paper files and folders for your account number. Here he can find your PIN and check the balance. This person then asks you to ENTER your PIN, cross checks it, and if all matches, you can proceed. If not, he keeps your card.

"If you ask for a statement, he types it from his books and you get the printout. If you ask for a withdrawal, he checks the balance and any restrictions, and if all is ok, gives you the amount. He *then* calls all of the other branches and ATMs, tells them how much you've withdrawn, so they can update *their* books.

"Wonder where they find all those little people at?"
Submitted by Bill, Ardmore, Pa.

Return to: Top of Page, Blonde Joke List, My Little Sister's Jokes,
---
Housecleaning Hints
Windows: Layers of dirty film on windows and screens provide a helpful filter against harmful and aging rays from the sun. Call it an SPF factor of 15 and leave it alone.
Cobwebs: Artfully draped over lampshades reduce the glare from the bulb,thereby creating a romantic atmosphere. If someone points out that the light fixtures need dusting, simply look confused and exclaim "What? And spoil the mood?" (Or just throw glitter on them and call them holiday decorations.)
Pet Hair: Explain the mound of pet hair brushed up against the doorways by claiming you are collecting it there to use for stuffing hand-sewn play animals for underprivileged children. (Also keeps out cold drafts in winter.)
Guests: If unexpected company is coming, pile everything unsightly into one room and close the door. As you show your guests through your tidy home, rattle the door knob vigorously, fake a growl and say, "I'd love you to see our den, but Fluffy hates to be disturbed and the shots are SO expensive."
Dusting: If dusting is REALLY out of control, simply place a showy urn on the coffee table and insist that "This is where Grandma wanted us to scatter her ashes."
General Cleaning: Mix one-quarter cup pine-scented household cleaner with four cups of water in a spray bottle. Mist the air lightly. Leave dampened rags in conspicuous locations. Develop an exhausted look, throw yourself on the couch and sigh, I clean and I clean and I still don't get anywhere." As a last resort, light the oven, throw a teaspoon of cinnamon in a pie pan, turn off oven and explain that you have been baking cookies for a bake sale for a favorite charity and haven't had time to clean... Works every time.
Another favorite, I think from Erma Bombeck: Always keep several get-well cards on the mantle so if unexpected guests arrive, you can say you've been sick and unable to clean.
Return to: Top of Page, Clean Joke List, My Little Sister's Jokes,
---
New Horse Reality TV shows:
Joanne Millionaire: Rich young women are first introduced to the exciting world of horses. They become completely hooked on the finest purebreds, the best trainers, fabulous stabling and expert instruction. In the last episode...they discover they're penniless.
Survivor - the Endurance Ride: Ten elite show riders leave their oak tack trunks, their minimum wage grooms, their canopies and gooseneck living quarters behind to spend 2 days in Death Valley. They have to perform heinous acts such as cleaning their own tack, grooming and caring for their own horse, and getting along with other riders. As we sit back and watch riders succumb to torture, the strongest break away from camp to search for cell phone, golf cart and running water.
American Show Idol: Thousands of equestrians must audition in front of exacting judges who pick apart their ride using colorful evaluations such as "try tennis!" and "clucking to your horse makes you sound like a chicken." George Morris guest stars.
I'm a Dressage Queen, Get Me out of Here: A Prix St. Georges rider and her Hanoverian stallion are shipped to a working cattle ranch. In Episode 3, s he ruins her full seat Eurostar breeches while closing the cattle gate. Unable to ride until her new attire is shipped, the local wrangler round pens her horse and starts roping off his back.
Matched by America: Contestants who are tired of looking for Mr. or Ms. Equine Perfection allow the studio audience to vote on which horse is truly the best partner for them. Tossing breed and color preferences to the wind, contestants discover that: 1) a good horse can be any size, age, color; 2) when you find the right match, there can be happy endings! ...watch for more.
And a new sitcom: Studs in the City: Two young, hip, good-looking round pen trainers share a New York apartment as they learn about life, work, & love in the city. In the pilot episode, Patrick gets arrested after slapping his chaps at a girl who won't turn & face him (she turns out to be an undercover cop), and Roger ends up in the emergency room after trying to round-pen his new girlfriend's Siamese ca
Submitted by Layla, Creagerstown, Md.

Return to: Top of Page, List of Horse Jokes, My Little Sister's Jokes,
---
The Rolling Stones circled New York's sprawling Van Cortlandt Park...
.... in a yellow blimp emblazoned with their red tongue trademark, announcing the onset of their upcoming tour, a 40th anniversary extravaganza:
According to lead singer Mick Jagger, "Either we stay at home and become pillars of the community, or we go out and tour. We couldn't really find any communities that still needed pillars." Keith Richards piped in.... well, sorry, but no one could understand what Keith piped in with, as Ron Wood wiped the drool from his chin.
Some Stones songs have had to be revised for a more age-appropriate theme:
"Under My Gums"
"Dye It Black"
"Let's Take a Nap Together"
"You Can't Always Get What You Want, Without A Prescription"
"I Can't Get No . . . Health Insurance"
"Pain in My Heart - Where's My Nitro?"
"Hey! You! Get Off Of My Lawn!"
"Sister Motrin"
"Sleep Fighting Man"
"Help Me Up"
"It's All Over Now, Just Pull The Plug"
"Time Is On My Side (Well, Maybe Not)"
Submitted by Kenneth, Shropshire, England

Return to: Top of Page, List of Jokes About Aging, My Little Sister's Jokes ,
---
Four Catholic men and a Catholic woman were having coffee.
The first Catholic man tells his friends, "My son is a priest, when he walks into a room, everyone calls him 'Father'."
The second Catholic man chirps, "My son is a Bishop. When he walks into a room people call him 'Your Grace'"
The third Catholic gent says, "My son is a Cardinal. When he enters a room everyone says 'Your Eminence'."
The fourth Catholic man then says, "My son is the Pope. When he walks into a room people call him 'Your Holiness'."
Since the lone Catholic woman was sipping her coffee in silence, the four men give her a subtle, "Well....?"
She proudly replies, "I have a daughter, slim, tall, 38D bust, 24" waist and 34" hips. When she walks into a room, people say, "Oh My God."
Submitted by Cathy, Storrington, England!

Return to: Top of Page, List of Un-Categorizable Jokes, My Little Sister's Jokes,
---
Sandy began a job as an elementary school counselor and she was eager to help.
One day during recess she noticed a girl standing by herself on one side of a playing field while the rest of the kids enjoyed a game of soccer at the other.
Sandy approached and asked if she was all right.
The girl said she was.
A little while later, however, Sandy noticed the girl was in the same spot, still by herself.
Approaching again, Sandy offered, "Would you like me to be your friend?" The girl hesitated, then said, "Okay," looking at the woman suspiciously.
Feeling she was making progress, Sandy then asked, "Why are you standing here all alone?" "Because," the little girl said with great exasperation, "I'm the goalie!"

Return to: Top of Page, Clean Joke List, My Little Sister's Jokes,
---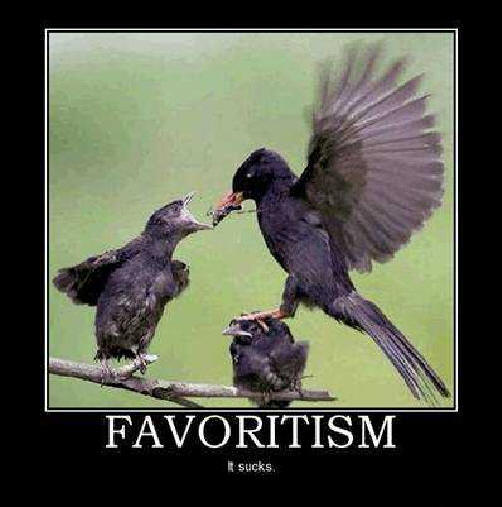 Return to: Top of Page, List of Photos, My Little Sister's Jokes,
---