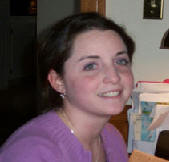 Home
Introduction
Articles
Reflections
Weekly Log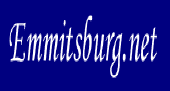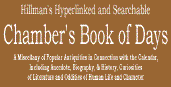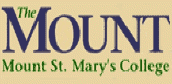 Many thanks to Mike Hillman who has instructed me on webpage building, and also to Audrey Hillman who has cooked me dinner and welcomed me into their home for the hours spent during this internship.
...all in a day's work
The Official Internship Website of
Michele L. Clerici
Purpose
This site was designed as a means of presenting the knowledge, experience, and growth that I have developed over the past several weeks working as an Editorial Intern for Mike Hillman, coordinator of 6 regional non-profit community web sites:

As well as two other non-profit web sites under his preview:

The Book of Days: A year long effort to scan in and convert to text
Robert Chambers' 1864 sentential 1700 page work on English culture & history
organized along the days of the calendar. The goal of this web site is to expose the rich contents of the book to non-profit community web sites throughout the world by providing a daily content feed based upon a given day, such as:

Veritas Christi - the Truth of Christ: Done in conjunction with the Grotto of Lourdes - The goal of this website is to provide Catholics, Christians, and any seekers of truth and enlightenment, orthodox Catholic spiritual writings—both old and new—in hopes of encouraging holiness, especially through deeper prayer - thereby glorifying God. And similar to The Book of Days, this web site provides a weekly article feed to community web site, such as:

And for community web sites looking for something on the lighter side, there is always the content feed from Emmitsburgs.net's My Little Sisters Jokes:
Your Invitation

Your are invited to explore the various aspects of these sites that will introduce and explain the daily obstacles and successes of my internship. Please review the introduction to my work, my web-authored articles, reflections on lessons learned and things accomplished, the weekly log of internship responsibilities and activities, and my professional resume. I hope you find the sweat and creativity that was put into this project as fulfilling as its production was for me.