2nd Annual "Hands of a Child"
Christmas Card Project
For the second year we invited children from all the local churches to participate in the "Hands of a Child" Christmas card project. This service endeavor involves making cards for the Lions Club and Seton Center Outreach to put in the food baskets that they give to needy families for their Christmas dinner. The Council of Churches gave their approval and offered again to fund a pizza party after the cardmaking. We set Vererans' Day, November 11, from 2 – 4 p.m. as the project date. I provided notices for all the churches' bulletins, and passed out posters and even put one in the Emmitsburg Library.
The weather this year was much better, chilly but sunny, with no rain. And the turnout was better, too – 21 students and 11 adult volunteers. Most, if not all, came from Tom's Creek United Methodist, Elias Lutheran and Incarnation congregations. Together we completed more than 180 Christmas cards! We ate all the pizza (and some healthy snacks, too)! Kids who had angel stickers on their name tags took home door prizes—Advent calendars—and the Kaetzel family received a Christmas ornament for having the most family members attend. Everyone seemed to enjoy the afternoon and agreed to set aside the second Sunday in November 2008 to do it all over again.
Morgan Glass was an incredible recruiter for the project: five of her school friends and their mothers came to help. Thank you, Morgan! Thanks also to Chris Glass, Victoria Farmer-Long, and Edie Long who helped all afternoon. Merry Christmas to all!
By Susan Allen, Incarnation's Sunday School Director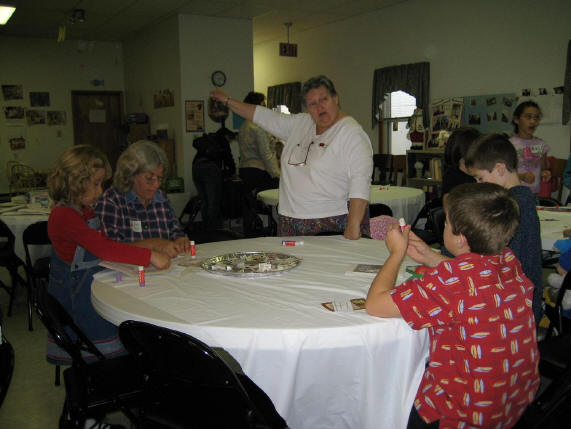 Sunday School Director Susan Allen giving directions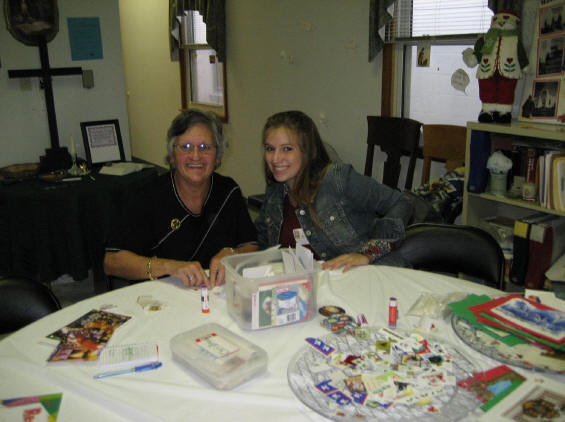 Edie Long, Sunday School assistant, and her granddaughter put on the finishing touches
Alex Wright (left) and her friends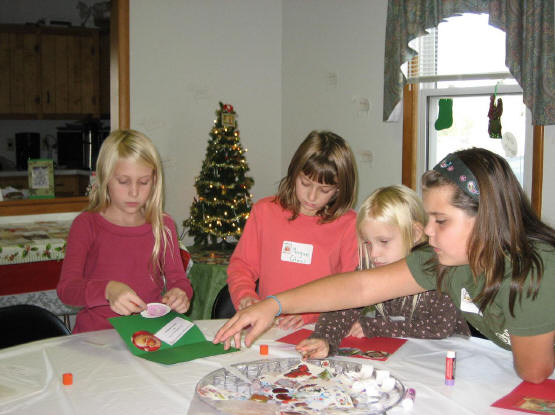 Anna Kaetzel, Morgan Glass, Carlee Kaetzel and Erica Ridenour at work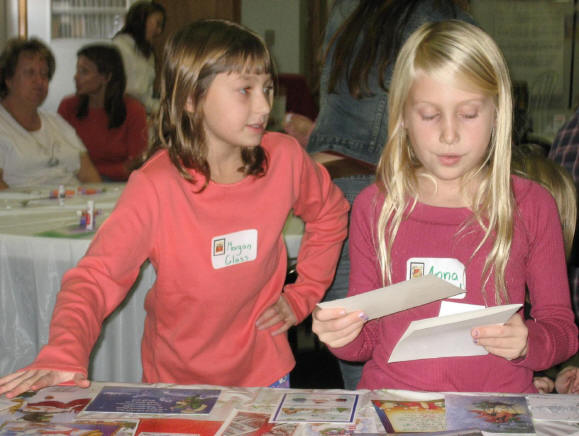 Morgan Glass and Anna Kaetzel check their work

Victoria Farmer-Long and Morgan Glass pose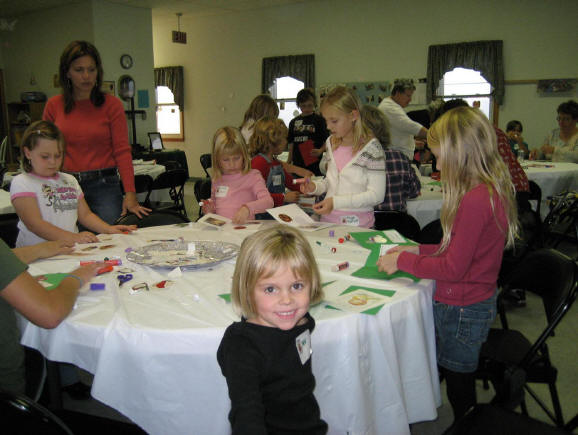 Maddie Crampton likes the attention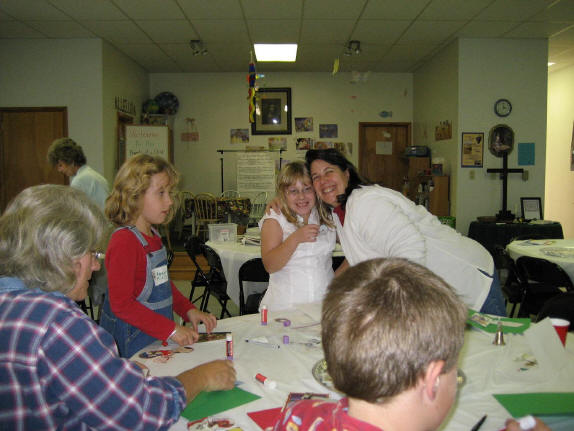 Olivia Imirie and her mother, Kathy, from Tom's Creek UMC pose for the photographer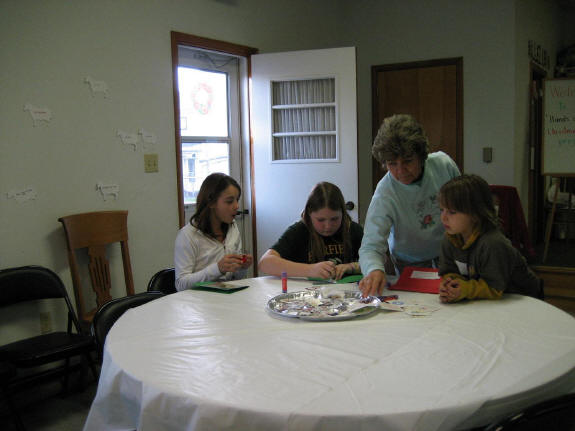 Phyllis Kelly (Tom's Creek UM church) assists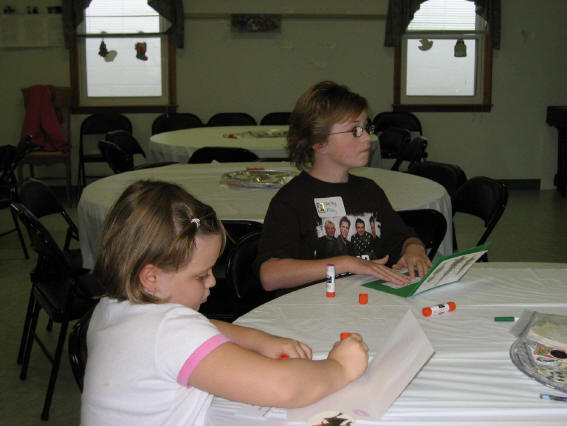 Shelby Maly and Friend
Everyone works diligently to get the job done