Two guys were sitting around talking one day.
The first guy said, "Ever since we got married, my wife has tried to change me. She got me to stop drinking, smoking and running around until all hours of the night. She taught me how to dress well, enjoy the fine arts, gourmet cooking, classical music, even how to invest in the stock market."
"Sounds like you may be bitter because she has changed you so drastically," remarked his friend.
The first guy replied, "No, I'm not bitter. Now that I'm so improved, she just isn't good enough for me."
Submitted by Kenneth, Shropshire, England

Return to: Top of Page, List of Jokes About Marriage, My Little Sister's Jokes,
---
A Pet's Ten Commandments.........
My life is likely to last 10-15 years. Any separation from you is likely to be painful.
Give me time to understand what you want of me.
Place your trust in me. It is crucial for my well-being.
Don't be angry with me for long and don't lock me up as punishment. You have your work, your friends, your entertainment, but I have only you.
Talk to me. Even if I don't understand your words, I do understand your voice when speaking to me.
Be aware that however you treat me, I will never forget it.
Before you hit me, before you strike me, remember that I could hurt you, and yet, I choose not to bite you.
Before you scold me for being lazy or uncooperative, ask yourself if something might be bothering me. Perhaps I'm not getting the right food, I have been in the sun too long, or my heart might be getting old or weak.
Please take care of me when I grow old. You too, will grow old.
On the ultimate difficult journey, go with me please. Never say you can't bear to watch. Don't make me face this alone. Everything is easier for me if you are there, because I love you so.
Submitted by Bill, Ardmore, Pa.
Return to: Top of Page, List of Jokes about Animals, My Little Sister's Jokes,
---
One Saturday evening a man walked into a bar and said...
..., "Excuse me, I would like a pint of beer." The bartender served the man his drink and said, "That will be four dollars." The customer pulled out a twenty-dollar bill and handed it to the bartender.
"Sorry, sir," the bartender said, "but I can't accept that."
So, t he man pulls out a ten-dollar bill, and the bartender rejects his money again. "What's going on here?" the puzzled man asked the barkeep.
Pointing to a neon sign behind the bar, the bartender explained, "This is a Singles Bar."
Submitted by Dick, Williamsport, Md.
Return to: Top of Page, Groaner Joke List, My Little Sister's Jokes,
---
A government employee sat in his office, and out of boredom...
..., decided to see what was inside his old filing cabinet. He poked through the contents and came across an old brass lamp. "This will look good on my mantel," he said, and took it home with him.
While polishing the lamp, a genie appeared and, as usual, granted him three wishes.
"I would like an ice-cold Coke right now." He gets his Coke and drinks it. Now that he can think more clearly, he states his second wish. "I wish to be on an island with beautiful women, who find me irresistible."
Suddenly, he's on an island with gorgeous women eyeing him lustfully. He tells the genie his third and last wish. "I wish I'd never have to work again." Instantly, he was back in his government office.
Submitted by Ray, King of Prussia, Pa.

Return to: Top of Page, List of Jokes about Work, My Little Sister's Jokes,
---
The Beauty of Night -
Download Video
Submitted by Lindsay, Melbourne, Australia

Return to: Top of Page, List of Audio/Videos, My Little Sister's Jokes,
---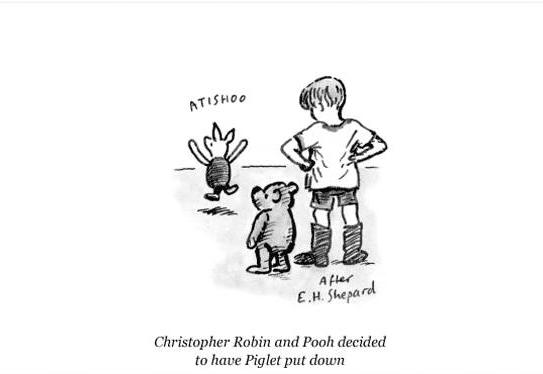 Return to: Top of Page, List of Photos, My Little Sister's Jokes,
---