I am your dog, and I have a little something I'd like to whisper in your ear.
I know that you humans lead busy lives. Some have to work, some have children to raise. It always seems like you are running here and there, often much too fast, often never noticing the truly grand things in life. Look down at me now, while you sit there at your computer. See the way my dark brown eyes look at yours? They are slightly cloudy now. That comes with age. The gray hairs are beginning to ring my soft muzzle.
You smile at me; I see love in your eyes. What do you see in mine? Do you see a spirit? A soul inside, who loves you as no other could in the world? A spirit that would forgive all trespasses of prior wrong doing for just a simple moment of your time? That is all I ask. To slow down, if even for a few minutes to be with me. So many times you have been saddened by the words you read on that screen, of other of my kind, passing. Sometimes we die young and oh so quickly, sometimes so suddenly it wrenches your heart out of your throat. Sometimes, we age so slowly before your eyes that you may not even seem to know until the very end, when we look at you with grizzled muzzles and cataract clouded eyes. Still the love is always there, even when we must take that long sleep, to run free in a distant land.
I may not be here tomorrow; I may not be here next week. Someday you will shed the water from your eyes, that humans have when deep grief fills their souls, and you will be angry at yourself that you did not have just "One more day" with me. Because I love you so, your sorrow touches my spirit and grieves me. We have NOW, together. So come, sit down here next to me on the floor, and look deep into my eyes. What do you see? If you look hard and deep enough we will talk, you and I, heart to heart. Come to me not as "alpha" or as "trainer" or even "Mom or Dad," come to me as a living soul and stroke my fur and let us look deep into one another's eyes, and talk.
I may tell you something about the fun of chasing a tennis ball, or I may tell you something profound about myself, or even life in general. You decided to have me in your life because you wanted a soul to share such things with. Someone very different from you, and here I am. I am a dog, but I am alive. I feel emotion, I feel physical senses, and I can revel in the differences of our spirits and souls. I do not think of you as a "Dog on two feet" -- I know what you are. You are human, in all your quirkiness, and I love you still.
Now, come sit with me, on the floor. Enter my world, and let time slow down if only for 15 minutes. Look deep into my eyes, and whisper to my ears. Speak with your heart, with your joy and I will know your true self. We may not have tomorrow, and life is oh so very short.
--Love, (on behalf of canines everywhere)
Author Unknown
Read
Return to: Top of Page, List of Heart Warming Stories, My Little Sister's Jokes,
---
If all of the desserts listed below were sitting in front of you ...
... which would you choose? Pick your dessert, and then look to see what psychiatrists think about you! Sorry you can only pick one.
Angel food cake
Brownies
Lemon Meringue pie
Vanilla cake with chocolate icing
Strawberry short cake
Chocolate icing on chocolate cake
Ice cream
Carrot cake
No. You can't change your mind once you scroll down, so think carefully what your choice will be!
Ok - now that you've made your choice, this is what psychiatric research says about you
---
Country Yarns ... true, of course
Two hard playing and drinking brothers lived in a small wheat-farming town. After a busy harvest one year they loaded a few dozen bottles into their battered old car and set out for their farm after the pubs had closed. The cars' lights were pretty useless, and this together with their inebriated state meant they got a bit lost and became locked onto the railway tracks that actually ran through the middle of town. The fact that they weren't actually steering the car didn't bother them for quite a while, but when they left the town the bumpy nature of their ride made them think they'd got a puncture. The driver stopped, accidentally over a cattle grating, and his brother staggered out to investigate. Falling through the grating so that his legs straddled the grid, he had a terrible time getting back into the car, but when he did - minus several chunks of skin - he told his brother "This terrible road's the problem. You'd have a problem even flying over it in a bloody aeroplane."


A very bashful and shy young farmer surprisingly turned up at a local dance in a neighbour's barn. He stood in the doorway quietly until the accordion player began a polka, when he went over to the buxom young daughter of the local mayor, who was about his own age, and asked her for the dance. The pranced about the floor spiritedly until the band called a halt, upon which the farmer pulled out a red and white dotted handkerchief, mopped his face, gazed approvingly at his partner and said in admiring tones, "Cripes, Amy, you don't half sweat good!"


The local schoolteacher in our small town urged her twenty-two pupils to be observant on the way to school so they could start the day by telling the others what marvellous or unique thing they had noticed. Most things were quite ordinary, but one that was never forgotten was the day I blurted out that I had seen 'a double-decker grasshopper'.


A doctor got lost in the mountains, so called into an isolated shack to ask directions. A haggard, dejected looking woman was trying to explain the route when her husky, tough looking son about three strode up and demanded, in no uncertain manner, that his mother feed him forthwith. The doctor became quite troubled as he watched the mother nurse her son, and he finally said, "That boy is too big to nurse. He should have been weaned long ago."

"I know, I know", the woman wailed helplessly, "but every time I try, he throws rocks at me."


Two ladies were talking in a country store, and the conversation was the tragedy of an acquaintance who had lost both legs in a motorcar accident. "Marvellous how she gets around on those artificial legs of hers, isn't it?" one of them remarked.

"Yes indeed," replied the other, "But I think she's still got her own feet, though."


Indian hawkers were a common sight in some areas years ago, but as kids we looked forward to their visits as a break in monotony. One old guy tried to sell my sister a watch. "Is it gold?" she asked.


"Gold now, for sure, little woman. Maybe go brass someday."
Submitted by Lindsey, Melbourne Australia

Return to: Top of Page, List of Funny Stories, My Little Sister's Jokes,
---
Ok - now that you've made your choice, this is what psychiatric research says about you:
Angel Food Cake: Sweet, loving, cuddly. You love all warm and fuzzy items. A little nutty at times. Sometimes you need an ice cream cone at the end of the day.. others perceive you as being childlike and immature at times.

Brownies: You are adventurous, love new ideas, and are a champion of underdogs and a slayer of dragons. When tempers flare up, you whip out your saber. You are always the oddball with a unique sense of humor and direction. You tend to be very loyal.

Lemon Meringue: Smooth, sexy, and articulate with your hands, you are an excellent after-dinner speaker and a good teacher. But don't try to walk and chew gum at the same time. A bit of a diva at times, but you have many good friends.

Vanilla Cake with chocolate icing: Fun loving, sassy, humorous. Not very grounded in life; very indecisive and lack motivation. Everyone enjoys being around you. You are a practical joker. Others should be cautious in making you mad. However, you are a friend for life.

Strawberry Shortcake: Romantic, warm, loving. You care about other people and can be counted on in a pinch. you also tend to melt. You can be overly emotional at times. And sometimes can be annoying.

Chocolate on chocolate: Sexy; always ready to give and receive. Very adventurous, ambitious, and passionate. You can appear to have a cold exterior but are warm on the inside. Not afraid to take chances. Will not settle for anything average in life. Love to laugh.

Ice Cream: You like sports, whether it is baseball, football, basketball, or soccer. If you could, you would like to participate, but you enjoy watching sports. You don't like to give up the remote control. You tend to be self-centered and high maintenance.

Carrot Cake: You are a very fun loving person, who likes to laugh. You are fun to be with. People like to hang out with you. You are a very warm hearted person and a little quirky at times. You have many loyal friends.
Submitted by Dave, Bolder, Co.

Return to: Top of Page, List of Interesting Facts, My Little Sister's Jokes,
---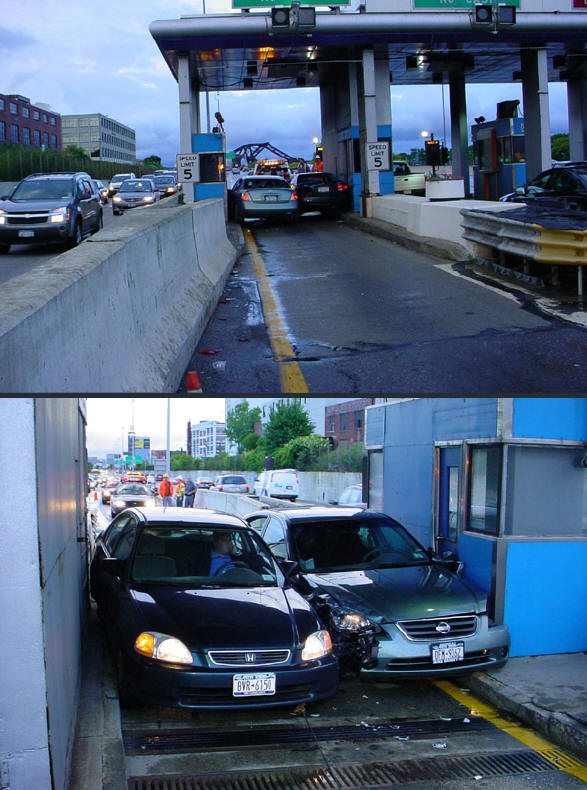 Submitted by Bill, Ardmore, PA.

Return to: Top of Page, List of Photos, My Little Sister's Jokes,
---