Judge imposes eight years for building fire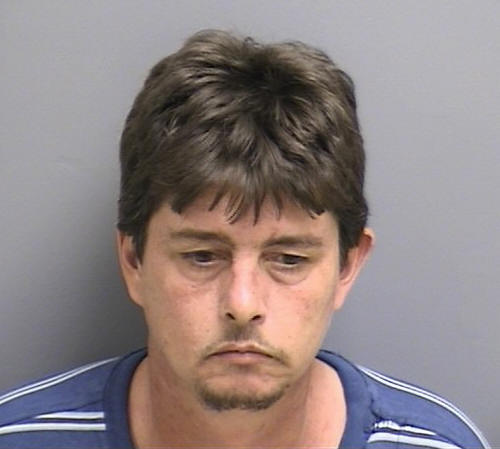 (11/26) A judge Tuesday ordered John William Bushman Sr., an Emmitsburg man who set fire to his apartment building in April, to spend eight years in prison for destroying the 151-year-old landmark and endangering the lives of its 28 residents.
Frederick County Assistant State's Attorney Erin P. Moloney asked Circuit Judge Theresa M. Adams to go above state sentencing guidelines of three months to six years because of the impact Bushman's act had on his neighbors.
"These were people who had very little and who were left with nothing," Moloney said.
David George, the building's owner, had no insurance on the building, Moloney said, adding that his losses likely will exceed $350,000.
"It was a devastating loss," she said. George was unable to attend Tuesday's hearing.
Many residents who lived at 2 E. Main St. lost everything they owned in the 6 a.m. blaze that destroyed the structure known as the Slagle Hotel a little more than seven months ago.
The fire claimed all mementos one woman had of her son who predeceased her, Moloney said. Another woman lost her two cats in the blaze.
Bev Koontz, owner of Stavros Pizza, a restaurant that operated out of the three-story building for 30 years, spoke up on behalf of those affected in the 17 apartments above her business.
Three women who sat with her in the courtroom chose not to speak, but offered written victim impact statements to the court.
Koontz wanted to know why Bushman, someone she and the others had known for years, committed the crime.
Assistant Public Defender Stephen Musselman said answering that question could be impossible to pinpoint because Bushman -- an unemployed, divorced father -- had been grappling with clinical depression when he set his pillow on fire.
"What he was doing was trying to kill himself," Musselman said.
Bushman, 43, apologized for uprooting his neighbors, which included four children and an older man slowed in his escape from the fire because he walked with a cane and was hooked up to an oxygen tank.
"All I can say is that I didn't mean to hurt nobody," Bushman said. "I'm very sorry if I did."
On Sept. 30, Bushman pleaded guilty to six counts of reckless endangerment instead of going on trial in October on 27 criminal charges, including first-degree arson and malicious burning.
Adams suspended the rest of Bushman's 30-year sentence in the Maryland Division of Correction.
"The sentence suggested is abundantly fair," Adams said, declining to impose "a minute below that."
"You hurt people profoundly," Adams said, rebuking Bushman for his conduct.
"Each of us has problems, but you acted out ... like a child acts out," she said. "And you destroyed lives."
Read other news stories related to the Emmitsburg