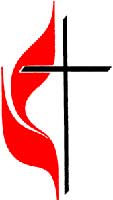 Be Prepared
(Matthew 25:1-13)
For the past eight weeks in Bible Study on Wednesday nights we've been exploring Jesus parables to better understand the message or messages being conveyed by the parable.
In our study one of the things we learned is that often times Jesus uses analogies and metaphors in his stories that may or may not be real clear to us, because we aren't living at the time Jesus told these stories and aren't real familiar with the context of the times.
Today's parable is one that can be somewhat confusing unless we understand the meaning of the analogy Jesus is using, which is how the kingdom of heaven is like a wedding, at least like the kind of wedding that took place about 2000 years ago.
The parable of the Ten Bridesmaids is about a wedding, a special wedding. In the time of Jesus the wedding day was a big deal, much like today. On the wedding day the bridegroom went to the bride's house for the ceremony; then the bride and groom, along with a great procession, returned to the groom's house where a feast took place, often lasting a full week.
At the particular wedding Jesus is talking about, ten virgins, which is more accurately translated from the original Greek as bridesmaids, were waiting to join in the procession, and they hoped to take part in the wedding banquet.
But when the groom didn't come at the expected time, five of them ran out of lamp oil. And by the time they had purchased extra oil, it was too late to join in the feast.
Now let's look at the parable with an understanding of the characters involved. The bridegroom is Jesus. The bridesmaids represent the church, which is all of us. The lamp is our Christian witness. The lamp oil represents our spiritual preparedness.
So let me re-read the parable with our understanding of the characters involved and let's see if we better understand the point Jesus is making.
"Then the kingdom of heaven will be like this. The church folks thought they were ready to meet Jesus. 2 Half of them were foolish, and half were wise. 3 When the foolish shared their Christian witness, it was clear they were not fully prepared for Jesus return; 4 but the wise were prepared. 5 As Jesus was delayed, all of them became drowsy and slept. 6 But at midnight there was a shout, 'Look! Here is Jesus! Come out to meet him.' 7 Then the folks of the church got up and waited to share their witness.
8 The foolish said to the wise, 'Help us prepare, because our Christian witness is not strong.' 9 But the wise replied, 'No! We can't prepare you; you had better go some place else to get ready.' 10 And while they were preparing, Jesus came, and those who were ready went with him into the heavenly kingdom; and the door was shut. 11 Later on, the other half of the church came, saying, 'Lord, lord, open the door to us.' 12 But the Lord replied, 'Truly I tell you, I do not know you.' 13 Keep awake and be prepared, for you know neither the day nor the hour I will return." Jesus told this parable about the ten bridesmaids to clarify what it means to be ready for his return. When Jesus returns will we be spiritually ready, will we be prepared?
This parable teaches that everyone is responsible for his or her own spiritual condition and Christian witness. This means that no matter how much we may want to, we cannot project our faith or give our faith to another person.
However, what we can do is share our testimony, live as an example, and share the Gospel with passion; hoping people will claim Jesus Christ.
Nor can we take someone else's faith and claim it as our own. At the end of the day each person needs to make his or her own decision about Jesus. Each person has to accept or reject grace for themselves.
Preparation, we spend many hours of our lives preparing for things: Begin a new day For work To get the kids off to school Marching band competition last night A meal A date Conversation or perhaps a meeting Coming to church Retirement
There is no doubt we spend a great deal of time preparing for things, all of which is important. But in the midst of all this preparation do we take the necessary amount of time to prepare for the return of Jesus?
Right at the beginning of the parable Jesus says there are ten bridesmaids, five of them are foolish and five were wise. He tells us this because on the surface they all looked the same. All have come to the wedding; all ten have their lamps aglow with expectation; all ten presumably have on their bridesmaids gowns, there wearing color coordinated shoes, and carrying the same style lamp. We would never guess from their appearance, five were foolish and five were wise. Now it's not how the bridesmaids looked, the lamps, or the long dresses that sets the wise apart from the foolish – it's their readiness. Five of the bridesmaids are ready for the bridegroom to be delayed, but the other five are not.
The wise have enough oil for the feast to start whenever the bridegroom arrives; the foolish have only enough oil for their own time table. Five are prepared and ready, even for a delay; five are not.
Readiness means living the life of the kingdom, living the quality of life described in the scriptures, living a life of faithful Christian witness. Now many folks can do this for a short while; but it's when the kingdom is delayed, problems arise.
Being a peacemaker for a day or two isn't as demanding as being a peacemaker year after year, when hostility continues to break out time and time again, when Jesus is delayed.
Being understanding and merciful for an evening can be alright; however, being understanding and merciful for a lifetime, when the bridegroom is delayed, requires preparedness.
Feeding the hungry and providing a shelter for those with no housing might be ok over a couple of months; however providing for others for a lifetime, when Jesus is delayed, requires perseverance.
Being prepared for the return of Jesus is hard work, it requires patience, perseverance, persistence, and a daily choice to live as Christ prescribed, by loving God, loving others, and serving in the name of Jesus.
At the beginning of a life of faith, we can't really tell the followers of Jesus apart. We all look the same. We're all excited and eager to be good disciples. We read our Bibles, attend worship, and are excited about helping others in the name of Christ. Using the words of the parable we all have lamps; we're all excited about the coming wedding; we all know how to sing praises to our Lord. But as time goes by we soon spot some persons, or perhaps we see ourselves, attempting in vain to fan a dying flame back to life, our lamps begin to go dim, our passion wasn't what it once was, our Christian witness fades behind a veil of cultural influences. And as we observe others or look hard at ourselves we begin to distinguish wisdom from foolishness.
So the question we are challenged with today, is are we like the wise bridesmaids or are we like the foolish. Are we peacemakers, or problem makers? Are we understanding and merciful, or do we just not give a hoot? Are we focused on the kingdom of God, or are we focused on ourselves?
Are we prepared to meet Jesus when he comes, and are we prepared for his delay, meaning are we willing to be faithful over the long haul until he does come, or are we happy being nominal Christians, what John Wesley calls "almost Christians?"
Are we prepared to keep the faith through good times and bad, the up times and down times, through the desert times and mountain top times? We have a choice and it's not too late to make the choice to accept God's grace, to accept Jesus, to begin a new life, and to begin preparing for the coming of Christ.
The years we lived without Christ are gone, the years we lived as nominal Christians are gone, they can't be recaptured, we can't have a mulligan or a redo. We can't rewind our life and try again. The past is the past, and what's done is done.
But this doesn't mean it's too late. We can still get prepared and be ready for the coming wedding feast. What matters most is what we do from this moment forward. Do we take the time to prepare, or do we wing it hoping we can fool God?
So how do we get prepared? Do we have to do some ritualistic thing; do we have to say some special words?
No, what we need to do is accept the saving grace of Jesus, recognize that he is the Son of God, and follow his teachings. We need to live the Gospel in a wise and persuasive way, not foolishly or hypocritically.
We need to take the time every day to take that next step on our faith journey, to grow in our understanding of God and his call on our lives. We need to read scripture every day even if it's just a verse or two and pray to God to help us apply it to our lives. We need to seek to understand better our faith and what it means to be a follower of Jesus, and we need to serve others with our whole heart.
This is what it means to prepare and if we're to busy to prepare, then we're just too busy, and something needs to change with how we prioritize the things we do in our lives. Preparing for the coming of Christ is eternally wise; blowing Jesus off is eternally foolish!
So be prepared, stay faithful to your Christian witness, keep the lamp of hope burning, and be ready, because when Christ comes, he comes for the wise not the foolish. Amen!