I had a dream the other night. I was in the old West riding in a stagecoach.
Suddenly, a man riding a horse pulls up to the left side of the stagecoach, and a riderless horse pulls up on the right.
The man leans down, pulls open the door, and jumps off his horse into the stagecoach. Then he opens the door on the other side and jumps onto the other horse.
Just before he rode off, I yelled out,
"What was all that about?"
He replied,
"Nothing. It's just a stage I'm going through."
Submitted by Kenneth, Shropshire, England

Return to: Top of Page, Groaner Joke List, My Little Sister's Jokes,
---
A biker was riding his Harley when he sees a girl about to jump off a bridge so he stops.

"What are you doing?" he asks.

"I'm going to commit suicide," she says.

While he did not want to appear insensitive, he didn't want to miss an opportunity he asked "Well, before you jump, why don't you give me a Kiss?"

So, she does.

After she's finished, the biker says, "Wow! That was the best Kiss I have ever had.

That's a real talent you are wasting.

You could be famous. Why are you committing suicide?"

"My parents don't like me dressing up like a girl..."
Submitted by Lindsay, Melbourne, Australia!

Return to: Top of Page, List of Un-Categorizable Jokes, My Little Sister's Jokes,
---
One day an Englishman, a Scotsman, and an Irishman walked into a pub together.
They proceeded to each buy a pint of Guinness. Just as they where about to enjoy their beverage, a fly landed in each of their pints, and were
stuck in the thick head.
The Englishman pushed his beer away in disgust.
The Irishman fished the offending fly out of his beer and continued drinking it as if nothing had happened.
The Scotsman too, in anguish, picked the fly out of his drink, then held it out over the beer and started yelling "Alright! Spit it out, spit it all out you bastard!!!!"
Submitted by Bill,, Ardmore, Pa.

Return to: Top of Page, List of Ethnic Jokes, My Little Sister's Jokes,
---
Quotations taken from actual letters received by a state Welfare Department...
... in applications for support of receiving payments.
I am forwarding my marriage certificate and 6 children. I had seven but one died which was baptized on a half sheet of paper.
I am writing the welfare department to say that my baby was born two years old. When do I get my money?
Mrs. Jones has not had any clothes for two years and has been visited regularly by the clergy.
I cannot get sick pay. I have six children can you tell me why?
I am glad to report that my husband who is missing is dead.
This is my eighth child. What are you going to do about it.
Please find for if my husband is dead. The man I am now living with can't do anything until he knows.
I am very much annoyed to find out that you have branded my son illiterate. This is a dirty lie as I was married a week before he was born.
In answer to your letter, I have given birth to a son weighing 10 lbs. I hope this is satisfactory.
I am forwarding my marriage certificate and my 3 children one of which is a mistake as you can see.
My husband got his project cut off about two weeks ago and I haven't had any relief since.
Unless I get my husband's money pretty soon, I will be forced to lead an immortal life.
You have my changed little boy to a girl, will this make any difference?
I have no children yet, as my husband is a truck driver and works night and day.
I want money as quick as I can get it. I have been in bed with the doctor for two weeks and he doesn't do me any good. If things don't improve, I will have to send for another doctor.
In accordance with your instructions, I have given birth to twins in the enclosed envelope.
Submitted by Dick, Williamsport, Md.
Return to: Top of Page, List of Un-Categorizable Jokes, My Little Sister's Jokes,
---
What two feet of snow in Chicago looks like ....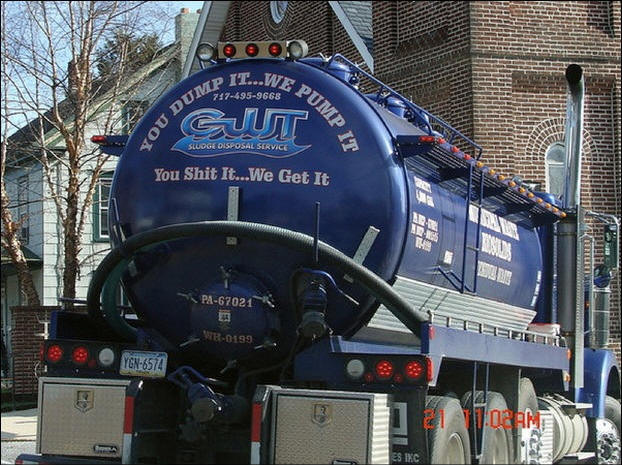 Submitted by Al, Altoona, Pa.

Return to: Top of Page, List of Photos, My Little Sister's Jokes,
---