September 11 - America One Year Later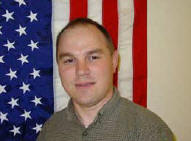 The August recess for Congressional staffers is a relatively quiet time to catch up on projects, reflect on recent accomplishments and plan for the remaining months of the Congressional session. As I sat down intending to write an article on recent Congressional action, images of September 11 and its approaching anniversary kept coming to mind. The images of the burning towers, the people leaping from their offices, the smoke and ultimate suffering of that day have forever changed us.
There can no doubt that the cowardly attacks on America last September have affected us all in the most profound ways. While we all felt the hurt, the despair and the doubts, we now have turned our angst into an unmitigated resolve to fight and win the war on terror. Symbols of this resolve are both overt and subtle. We now see many more flags on Main Street and in the public square than ever before. Neighbors are more neighborly and yes, drivers even seem more courteous. But, one of the most profound changes I have witnessed since 9-11 is that Americans are more likely to define themselves in a different way. We no longer consider ourselves Anglo-Americans, African Americans, Irish Americans or native Americans, we are just plain Americans. We suffered together as a nation on 9-11 as we watched the forces of evil attack and brutally murder our friends, families and countrymen. Since that day, we have bonded in a common cause fueled by our common patriotism and love of liberty. We now sing with one voice, pray together and work side by side to ensure the safety and success of our warriors engaged in hunting down the perpetrators of 9-11 and their allies.
President Bush and the Congress are now feverishly working together to pass the Homeland Security Act of 2002, which would establish the Department of Homeland Security. Although this effort is not yet completed, its purpose is to build an effective Federal Department that will harness, coordinate and improve the capabilities of our domestic security agencies and build them into an effective defense against those who wish us dead. While our troops are fighting terror overseas, the Department of Homeland Security will fight the elements of terror right here. I expect to see a final proposal early in September when Congress returns from its August district work period.
As the war on terror rages both here and abroad, it is important that we do not grow complacent or back down. We must maintain our resolve and patience to see our war against terror through to ultimate victory. In every community throughout America, there are memorials to our past heroes. Heroes who suffered great hardships for our country and our way of life. They are our heroes because they did not give up when things got tough. From the blood and suffering of the Revolution to the war on terror, Americans have given their lives for freedom, peace and the great experiment we call America. As we approach the one-year anniversary of 9-11, we must not let them down. We too must carry on the defense of our great nation as they once had.
As you sit down with your families and friends on September 11, it is important that you remember the suffering of that day along with the heroic deeds. Counting the tears of sorrow will allow us to remember the faces of the fallen. We must be ready and willing to uphold the virtues that made America great and must stand together to ensure its future. Like the heroes we honor today, we must be willing set aside our time, talent and energy to once again bring peace and security to our land. As you look at your children, promise them that you will do whatever it takes to secure the blessings of liberty for them and their children's children.