Now that campaign fever has subsided ...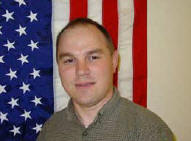 Now that campaign fever has subsided on Capitol Hill, I thought I would take a break from Washington politics and write about an issue closer to home.
Talking heads on television have said that voter turnout was smaller than usual. Thatís too bad. Without active political participation, the voices and interests of the people cannot be heard. Whether you are simply voting in an election or referendum or actively working for a particular cause, participation in your community adds your voice to the decision making process of your elected government. Such participation is the rock upon which this nation and community were built.
Emmitsburg never ceases to amaze me. I have yet to encounter a community that has more enthusiasm and a greater spirit. The other night, I spent yet another fun-filled evening at our community Trick or Treat and Halloween parade. Despite the ever present threat of terrorism and the unease caused by the "Beltway Snipers," the community came out in force to celebrate. The faces of our children were a sight to see as they trick or treated through town and marched happily in the parade. As I watched the parade, a visitor said to me that it is events like these that give Emmitsburg its strength. I couldnít agree more.
The strength of any community resides in its citizens. Emmitsburg has an incredible wealth of talented and dedicated people. However, it seems that the level of participation we see at our community events doesnít always carry through to the more difficult tasks of governing our town. Political participation of individuals is the hallmark of American democracy.
Without it, our nation, and our town, can never achieve the goals our Founding Fathers set for us more than two hundred years ago. Participation in our community is what gives it its life and spirit. On Halloween, for instance, we saw our talent in the floats, the decorated homes and the extraordinary costumes. Such talent, energy and the will to make a difference remain the necessary ingredients to make this a thriving community. Emmitsburg has these things and more. But, has yet to reach its full potential. To keep our community spirit alive, we must work together and dedicate ourselves toward improving our community and the lives of its citizens.
People love Emmitsburg for a variety of reasons. Some love the clean air, the slower pace of life and the wide open spaces which surround us. Others like the affordable housing, great neighbors and the economic opportunities which abound. Whatever the reason we make Emmitsburg our home, all of us are responsible for its future.
As a member of the Town Council, I have done, and will continue to do my best to protect the qualities which have made Emmitsburg the ideal place to live. But, I will need the help and support of every citizen. Over the next six months, Emmitsburg will face many challenges. Water, taxes, the budget, infrastructure improvement and annexation will remain the hot topics. I urge everyone to take the time to study these issues, participate in the debates, let your opinions be known, but most importantly, make the commitment to the community we so dearly love.