Real Science
Energy from Renewable Sources
Michael Rosenthal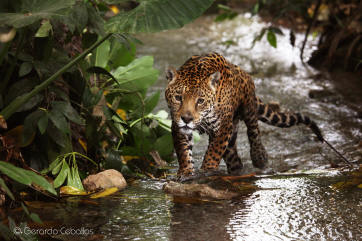 (7/2017) Weíve written before on alternate energy sources that are kinder to the environment than fossil fuels. Wind power, as we previously discussed, is popular in offshore locations. But thatís not the only place that wind power is prospering. A recent article in The New York Times has provided an overview of this development across America.
Two years ago, Kansas repealed a law that required 20% of the stateís power come from renewable resources by 2020. However, Kansas reached the 20% goal in 2014, and last year reached a level of 30% of its power from wind. Six states get large percentages of their electricity from wind turbines: Iowa, Kansas, South Dakota, Oklahoma, North Dakota, and Texas. Texas produces the most electricity from wind power. Though there are certainly those who embrace wind power from a climate friendly point of view, Texas sees it as an economic strategy. Wind power now supplies close to 6 percent of the nationís electricity, and it is projected that the fraction could grow to a third or even more.
Using wind energy frees utilities from the ups and downs of traditional energy sources. They can lock in low prices for long periods of time, create jobs, and place income into the hands of farmers who host the wind turbines. There is no dependence on the variation of electricity production with wind power. Electricity from solar sources provides similar economic stability in the marketplace. California is a leader in solar power production. They have resolved to get 50% of their power from renewable resources. They are actually considering setting a goal of 100% by 2045! States are also cooperating with one another. The governor of Wyoming, the nationís largest coal producing state, is considering building a wind farm which would be one of the largest in the world and is considering a cooperative arrangement with California. Adequate power lines are necessary if a state hopes to export energy generated from wind when the amount exceeds the needs of the state. Studies suggest that Kansas alone possesses the capability to supply the majority of the nationís electricity, if enough power lines are built to move the electricity to market. So perhaps the disagreements on climate change arenít the major issue, and that economics will rule.
Closer to home, Maryland utility regulators approved subsidies for two offshore wind projects off the coast of Ocean City, MD. These projects would be among the largest such sites in the United States. This is not a final approval for the projects to proceed, but it represents a significant advance. This was also a significant step in that the Maryland Public Service Commission was only expected to approve one of the two projects. The projects are funded by modest increases in residential and commercial utility bills. There are still some hurdles: some object to the aesthetic impact of the wind towers and there is a potential impact on property values. With federal approval, the building can begin soon with operation by 2020.
There are proposals underway that would build some 77 wind turbines between 12 and 21 nautical miles from the coast. The only existing such project is a five turbine project off the shore of Rhode Island. The project would create some 5,000 jobs and invest many millions of dollars in support projects. Everything is relative Ė I like the sight of such offshore wind turbines.
Such projects have enormous impact on carbon dioxide emissions. The Maryland project would reduce carbon dioxide emissions by 19,000 tons a year for two decades. Maryland has a goal of reducing carbon emissions by 40% by 2020. It has been estimated that this reduction is equivalent to taking 3600 automobiles off the road each year and would power 114,000 homes per year.
I think what we are seeing is that individual states are taking action on these energy issues as the federal government withdraws from broader national support.
In Virginia, Governor McAuliffe has ordered state officials to create regulations that will reduce carbon emissions from power plants and emphasize clean energy sources. In doing so, the Governor has noted sea level rises in coastal communities and water shortages, both of which have been potentially attributed to climate change. Governor McAuliffe asserts that states must take leadership in such matters in the absence of federal leadership under the current administration. McAuliffeís action has not been embraced by all Virginians. Legislators who oppose the gubernatorial actions fear that such actions will hamper economic growth and will drive up energy costs. I am convinced that the coal industry is in irreversible decline and that coal use will not increase over time, no matter what support it receives from the current administration. Its time has passed - Solar energy now employs 3,236 people in Virginia, twice as many people as coal companies in the state. There is evidence that more companies are considering moving to Virginia in light of increased renewable energy development there.
In May a Pew Research Center poll found that 83 percent of Americans say that increasing use of renewable energy is a top or important priority for the United States, and a majority of Americans in that poll believe government regulations are necessary to ensure that goal. McAuliffe is one of 12 governors who wrote to President Trump urging him to honor the Paris Climate Agreement, which calls for cutting U.S. greenhouse gas emissions 26-28 % below 2005 levels by 2025. Governor McAuliffe has pledged to partner with those states to reduce carbon emissions.
Letís look at coal more specifically. In West Virginia, where coal has been king, utilities are moving away from it. Since I grew up in northeastern Ohio, I remember well the relationship then between coal and the then-booming steel industry. Appalachian Power, the leading utility in West Virginia, is quickly moving toward natural gas, wind, and solar as energy sources. Coal plants are still operating, but in recent years they have closed three coal-fired plants and converted two others to gas. Coal dependence is down there to 61 percent from 74 percent as recently as 2012. Utilities across the nation that now use coal are planning to phase it out in favor of renewable energy. In Kentucky, the Public Service Commission advised utilities to offer their customers renewable energy packages, to attract new business and hold on to automakers. A Microsoft strategist stated that heís not found a single utility that plans for a future in coal, because new customers do not want coal powered energy. Almost half of Fortune 500 companies have adopted at least one clean energy goal, and 23 companies have pledged to eventually run their businesses on renewable energy. Walmart, Bank of America, and Google are in this group. The opposing pressure there is to provide work for coal miners, but in my opinion, itís just a matter of time until coal is finished as a United States power producer.
Finally, here is a related personal memory. We lived in a house built in the mid-1940ís which heated with oil. A friend, who lived nearby in a pre-WWII home, had a coal furnace. I can still see and hear the coal truck loading coal into the basement of his home. Strangely enough, he also became a chemistry professor.
Michael is former chemistry professor at Mount. St. Marys