Complementary Corner
Summertime is heart time!
Renee Lehman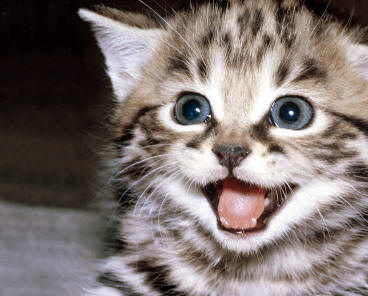 (7/2016) I hope that you have been enjoying the warmer weather of summer. Summer is nature's season for growth and maturation. Have you been enjoying watching your flower garden become multi-colored with the many blooms? Spring lambs are becoming sheep and cherry blossoms have become cherries. Everything in nature is maturing. It is a time of longer daylight hours and warmth. Of the many gifts of summer, joy, love, and ease can readily be felt and seen.
In the Traditional Chinese Medicine's (TCM) Five-Element framework, summer is associated with the natural element of Fire. Fire gives us light, hope, and warmth. The Heart is also associated with the element of Fire. In TCM the heart is the "Supreme Controller" of all your other organs. In China 3000 years ago, there was an Emperor who governed his kingdom. The Heart is your Emperor/Empress who controls and co-ordinates all of the Officials within the body (your other organs) and at the same time relies on them for guidance in "running the kingdom."
On a physical level, the Heart is responsible for circulating blood to all parts of the body so that we feel nourished and strong. On an emotional and mental level, the Heart is responsible for clear thinking, insight, cognition, perception, consciousness, and self-awareness that gives life meaning. On a spirit level, the Heart is responsible for your capacity to feel compassion and demonstrate warmth, joy, and love. The Heart houses your Shen or Spirit, which allows us to connect to the unconditional love of the Universe.
When the Heart is in balance on a body/mind/spirit level, one can fall asleep easily and stay asleep, complexion is clear and radiant, and there is a sparkle in one's eyes. One also has the ability to maintain a sense of inner peace enabling you to have appropriate behavior in any situation, and one will experience a sense of calmness, serenity, feel compassion and demonstrate warmth, love, and joy. When we feel joy in our Heart we too can give warmth and love to whatever or whomever. When we empty/open our Heart, then we become more childlike and love with a goodness that knows no judgments or boundaries.
The emotion of the Fire Element and of the Heart is joy! The Chinese name for joy is Le. Music has a way of pleasing the heart of us all. The character Le is drawn as a drum over a wooden music stand that has beautiful bells on each side. It represents joyful music. The drum is a ceremonial drum that is used in various sacred rites and ceremonies. The sound of these large drums were used to invite all the ancestors to come and join in the ceremony. Everyone was influenced by their ancestors' greatness and wisdom. It is this joy or Le that allows the Heart to connect to spirit (from Characters of Wisdom, by Debra Kaatz, The Petite Bergerie Press). When this connection is lacking, then there is said to be great disharmony of the Heart. The Heart then becomes full of useless desires. When we are in harmony with all things around us (thus understanding our connection to all things), our Heart becomes full of joy. The Heart is healthiest when it is peaceful, full of unconditional love and joy!
So how can you keep your Heart healthy, peaceful, and full of love and joy?
Feed the Fire within you. This is the season to consider: In what areas am I maturing? Ask yourself, "Is my partnership with a significant other evolving?" "Are my friendships deepening?" "Am I growing?" Listen for the answers within you and give yourself time and space to grow.
Also, ask yourself: "When was the last time that I had a good belly laugh?" "When was the last time that I made others laugh?" "Am I good at lighting up the room?"
Create Special Times. Plan a trip with family, children, and friends who enjoy being outdoors. For example, hiking in the wild, camping, playing at the river, or resting at the ocean can help to rekindle your connection with nature and the Universe. This will enrich your whole life.
Take Time to Relax. Lie in a hammock, sit on a swing, or just sit outside on a nice evening. Slow down. When you go out for the day, leave your cell phone at home. Don't wear a watch for a day. You could even try a week off from TV. Observe how life shows up without the constant stimulus of our electronic devices.
Participate in a Spiritual Practice. There are many Taoist, Buddhist, and Hindu practices that are time-honored ways to open the Heart. These practices include special energy exercises like Qigong (pronounced chee gung), meditation, and yoga. These practices are not focused on connecting to the physical heart, but to its limitless spirit. Western religions practice this way as well. Christian religions use prayer to connect with God. Through the act of praying, individuals have the chance to drop their mind. Real prayer has to come from the Heart (from Digesting the Universe, by Nan Lu, OMD, with Ellen Schaplowsky. Tao of Healing Publishing).
In TCM, there are traditional Qigong exercises that benefit the Heart. One traditional Qigong exercise is "Smiling from the Heart." By smiling directly from the Heart —not a fake smile but a true one—you can make Qi (pronounced chee) and blood flow throughout your entire body, having a profound physical and spiritual effect. Once you master smiling at yourself in this way in front of the mirror, try smiling from the Heart at others.
Participate in the TCM World Foundation's 7-Day Taoist Qigong Journey to Heart Harmony from July 17-24. The concept of this week long program is to look inside yourself, to nurture yourself, and create a more peaceful mind. The goal is to allow the Heart to experience harmony. With specific qigong practice and farm to table foods, participants will honor the body with the overall purpose of creating a harmonious energy field for the heart to flourish. Anyone, anywhere, can participate in this program because it is virtual! (Save the dates as more information and registration will be available soon. Registration will close on July 15. Check www.tcmworld.org/calendar/ for more information.)
So, here's to the joy and ease that summer brings! Here's to our Hearts being playful in the fullness of love. Encourage the Hearts of others with this warmth, joy, and love. There are endless possibilities when we realize that we are connected to everything in the Universe, and move into the world demonstrating unconditional love.
Renee Lehman is a licensed acupuncturist and physical therapist with over 25 years of health care experience. Her office is located at 249B York Street in Gettysburg, PA. She can be reached at 717-752-5728.