The Graduate
The man, forever
Jacqueline Quillen
MSM Class of 2010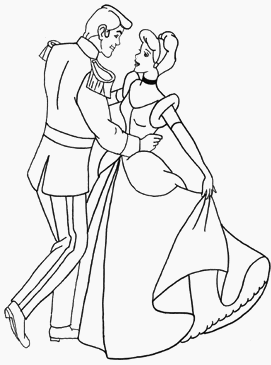 (April, 2011) Meet Sean. He is tall, dark and handsome with light green eyes and a killer smile. He enjoys long walks on the beach and is a phenomenal dancer. Give him a beat and his whole body starts movin'. Not only is Sean a career-driven marketing professional, he is also an aspiring artist on the side and hopes to someday have his own pottery business. He also shows his artistic side in the crafty homemade cards he gives for special occasions. Interested? Sorry ladies, he is taken by yours truly!
The night we met
Sean and I were in the same grade at the Mount but never met until November of our senior year. We had many mutual friends but never knew of each other. We also never had a class with each other.
On a Thursday night in November, we both joined our separate groups of friends and other Mount students heading to the auditorium for Mr. Mount, the school's male talent show that features different clubs and sports teams around campus, i.e. Mr. Baseball, Mr. Crux, Mr. Lacrosse, etc. It was the first Mr. Mount I had been to and I wondered why I never attended this event before. I vividly remember one moment of the show – watching a student stand up while everyone else was still seated and waving his lighter in the air as if he were at a rock concert. Little did I know, that was my future husband. A faculty member immediately attended to him and he was written-up for his "ridiculous" behavior.
***Many Mount friendships turn into Mount marriages…You never know who your future spouse could be – he or she could be in the same room as you for years without you even knowing it.***
After the talent show, I went back to my apartment with two of my girlfriends and Sean went back to his apartment with two of his friends. My friends and I were simply hanging out in my room enjoying some wine and wondering why it seemed like there were no single men at the Mount anymore. Well, I was curious; both of my friends were involved in their own relationships. At that moment, one of Sean's roommates, Tom entered my room to visit with one of my roommates. As soon as he walked in, I exclaimed, "Tom! Where are all the men?!"
"Hold on," Tom said. He went to visit with my roommate for a quick conversation and then left my apartment. Five minutes later he returned with three guys – Sean and the two friends he was hanging out with. "Here you go," said Tom and shoved Sean and his friends in the door and then left. Ask and you shall receive!
By the time me, Sean and our friends were all introduced and hanging it was getting late and people were ready to call it a night. We made plans to all hang out the next night as it was Friday and we were ready to celebrate the weekend with the same spirit we already had on a Thursday night.
When Sean and I first met it was not a "love at first sight" encounter. I will admit that I developed a crush, but did not know he was involved in another relationship at the time until my roommate told me. We became good friends and loved to hang out, and especially dance together. I thought of him as my dancing partner because he was so much fun to dance with. My roommate, who is a mutual friend, tried to keep us from getting together because she thought we would only end up getting hurt. But that obviously did not stop us.
The beginning
After being friends for a few months (and after Sean was single for a while) we started seeing each other every free moment we had. After parties or bar nights when everyone else went to bed, we never wanted the night to end. Sean would always get me to hang out a little longer by making late night snacks for us. My dancing partner also turned into my cooking buddy. We started eating meals together regularly, either at his apartment or mine. Sometimes he met me at Carleos or Subway in town when I was done teaching at Mother Seton for the day.
During my second semester of senior year, I was always busy – taking extra credits at school, working two part-time jobs and job searching. Sean, on the other hand, had a relaxed semester of only 12 credits and had much more free time than me. Still, whenever I had work to do, Sean pretended to have loads of homework also so we could be together. I think he spent half of that time just staring at his computer waiting for me to be done. I was oblivious at the time and actually thought he was doing work. Later I realized he could not possibly have that much homework to do if he only class for six hours during the week.
Neither one of us was looking to get involved in a serious relationship during our last semester of college. We only have five months left until graduation and we both wanted to have a good time with our friends. It just so happened that we spent those last five months not only with our friends but also with each other, enjoying every minute of it.
I have always been a fan of hiking up the mountain and seeing wherever it takes you. I persuaded Sean to take a hike with me on a day in February when it started unexpectedly snowing during the day. It was mid afternoon and we both were free for the rest of the day. So we took some wine and a bag of cheez-itz and trekked up the mountain in the snow. There was already three feet of snow on the ground from a previous blizzard, but that did not stop us. I think Sean may have assumed I knew where I was going and what I was getting us into since I proposed the idea. Think again, buddy. I let Sean take the lead in walking up and I conveniently stepped in all his footprints in the snow. I guess it was a bit more work for him to trudge through it! We found a log to rest and enjoyed our wine and cheese and the beautiful snowfall on the mountain.
Post college
As graduation was approaching quicker than any of us had hoped for, Sean and I let our relationship take us wherever it may without interfering with any post college plans either of us had. It never felt like we had to work at our relationship even though we were long distance for a while. Things worked out well for us. Our patience with each other was tested and proven well when we took a long road trip together to Manchester, Tenn. for Bonnarroo. We survived not only an extremely long car ride together, but also camping out in the middle of nowhere and providing for ourselves. To love each other after all that, including not having showered for four days was a true test of our relationship. Sean is still trying to adapt to my constant need to make frequent stops on road trips.
Many of the adventures Sean and I have had together are unlike any either of us have had before, which makes it all the more fun. I think our favorite past-time is cooking together and sharing meals with each other. This explains why almost every engagement present we received has to do with cooking! I have always considered sharing a meal a very important and valuable time. It is a sign of nourishment, hospitality and love. Sometimes we are so rushed in this world we live in and have to gobble down meals while running to our next appointment. To be able to sit down and truly enjoy a meal with someone is something very special. I feel very blessed to be able share a meal with Sean every night, forever.