Pondering the Puzzlement
Secrets of a Buccaneer-Scholar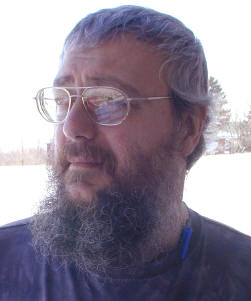 (11/1) I tried to read "Secrets of a Buccaneer-Scholar: How Self-Education and the Pursuit of Passion Can Lead to a Lifetime of Success" by James Bach. I didn't get far into the book before I lost interest. Mr. Bach's writing style just didn't grab me. What I did take from the book was a confirmation of what I learned long ago: Education is important, school is not.
Mr. Bach also put a name to what I've been since 1968- "Buccaneer-scholar". I too seek treasure among the islands of knowledge and take what I will of it. Like the buccaneers of the 1600s, I follow no other's rule commanding how I educate myself. Ah, the freedom!
During the years since my schooling ended, I've found educating myself to be a life long pleasure compared to the forced confinement, and slow death of interest in learning under the dictatorship of school. Not that I didn't learn in school, I had a few teachers who inspired me, some even influenced me long after I escaped school!
On Mr. Bach's website is a video that explains his learning process. He finds a stone and invites a few other people to describe it. Each person finds something about the stone that triggers a question that causes people to seek information to help them understand what they see.
A chain of questions and sources leads the group into fields of study none of them are familiar with and information they were unaware of is acquired. Disappointingly, Bach hasn't made a follow-up video highlighting the knowledge they discovered. He got my attention though. As a Buccaneer-scholar, that's all that matters. Weigh anchor and hoist the sails mate! The hunt is on!
I've been asked where I get the ideas I write about. The workings of a Buccaneer-scholar come close to my methods. An example might be I drop a .490" round lead ball on the table and announce- bullet, muzzle-loading rifle, lead, history of, mining, poison, hunting, and killing. Whatever words pique my interest are fair game.
As my personality directs my line of research, I might ask others to join the hunt to broaden my starting list of words. Being interested in hunting and muzzle-loading firearms would lead me to the "Emmitsburg Rifle".
From: The Internet Antiques Guide (Friday, November 30 2007)
"(Oceanside, N.Y.) - A fine and rare flintlock type Kentucky long rifle, made in the early 1800s by John Armstrong of Emmitsburg, Md., sold for $98,875 at a multi-estate sale held November 17-18 by Philip Weiss Auctions. The auction featured items from prominent area estates and included rare books, important photographs and militaria. The rifle was the top lot in a sale that grossed around $750,000."
I first heard of the rifle 20 couple years ago. "Have you ever seen an Emmitsburg rifle? I have one." A fellow told me as we stood in my backyard. I'd no idea Emmitsburg once had a gun maker in the area. The rumored (rumored because I've not seen it) rifle, in good condition, at that time, was worth about $16,000. While I'd enjoy seeing the rifle, I'm delighted that one of the surviving works from Emmitsburg's past is still in the area. That's just so cool.
Considering some of the muzzle-loading fans I know, I'm surprised none of them has chased down the Emmitsburg rifle and attempt to make replicas of it. This thought changes my buccaneer ship's tack and off I go chasing after forgeries!
George Wunderlich, "the banjo playing bear" who makes his own and other's minstrel banjos (pre Civil War era), once told me his instruments were being passed off at estate auctions as original William Boucher, of Baltimore Maryland, banjos that routinely sell for $6,000 and up.
He explained to me how to make the instrument I'd just purchased from him look like a 135-year-old original. Then he cautioned me against attempting to pass off his newly made banjo as an antique because he's placed an identifying mark somewhere on it. I had to laugh at him.
I bought the banjo because George is a master artisan and the thing is beautiful. That it's one of the few items I've ever hung on to that has gone up in value is beside the point.
Money comes and goes; art (and knowledge) should be forever.
That's the kind o' buccaneer I be.
Read other articles by Jack Deatherage, Jr.