In The Country
Trees, Trees Everywhere
Kay Deardorff
Strawberry Hill Nature Preserve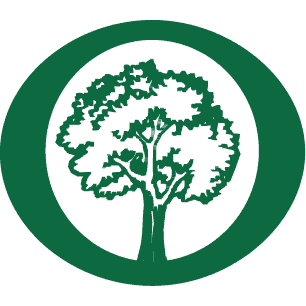 (4/2013) Spring is bursting all around us. The grass is growing; the trees are budding; and flowers are breaking through the once frozen ground. It's good to see nature coming to life again. Can you imagine living in an area with no trees? Prior to the 1800s the plains of Nebraska were treeless. This is what led to the founding of Arbor Day (from the Latin word arbor, meaning tree).
In 1854 a 23-year-old gentleman named Julius Sterling Morton was among the pioneers making their way to the Nebraska Territory. The lack of trees was unappealing to Morton and his wife, Caroline, who were nature lovers. Soon they planted shrubs, flowers, and trees. As a journalist, he became the editor of Nebraska's first newspaper which enabled him to touch other nature lovers with his enthusiasm for trees. The pioneers sensed the importance of planting saplings not only because they missed the trees from their native lands, but also because of the need for wind breaks, orchards, and shade trees. Trees were also needed to be used as building materials for homes, fencing, and farm buildings.
Impassioned by his value of trees, in 1872 Morton suggested to the Nebraska State Board of Agriculture a tree-planting holiday known as "Arbor Day". Favorably the idea 'took root' (pun definitely intended) and the date was set for April 10, 1872. Many individuals and counties participated as prizes were offered to whomever properly planted the largest number of trees that day. It is estimated that Nebraska had more than one million trees planted on that first Arbor Day.
Arbor Day had not yet become an annual event. The second tree-planting celebration was in 1884 and by 1885 the state of Nebraska proclaimed it a legal holiday to be observed yearly. It was planned April 22nd to coincide with J. Sterling Morton's birthday. Not to be outdone, other states such as Kansas, Tennessee, Minnesota, and Ohio announced their own Arbor Days. Today the holiday is celebrated in each of the 50 states, but the dates may vary according the climate of the individual state.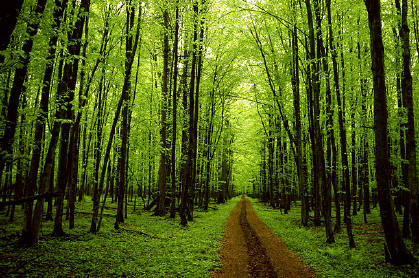 President Richard Nixon proclaimed, at the federal level, the last Friday of April as National Arbor Day. It is also recognized in other countries including Australia. There are even variations of the observance: Japan has "Greening Week"; Israel celebrates "The New Year's Days of Trees"; Korea observes "The Tree-Loving Week"; Yugoslavia has "The Reforestation Week"; Iceland acclaims "The Students' Afforestation Day"; and India enjoys " The National Festival of Tree Planting".
Morton was pleased with the success of Arbor Day. Imagine the pride he would feel today! He preferred to use trees as memorials to persons or events as opposed to erected marble statues. "How much more enduring are the animate trees of our own planting," he noted. After his death in 1902 there was a memorial set up for him at his home, Arbor Lodge. This memorial was dedicated by President Grover Cleveland in 1905 and is adorned with Morton's quote, "Other holidays repose upon the past. Arbor Day proposes for the future."
Two states in whose future we are directly intrigued with is Maryland and Pennsylvania. Arbor Day in Maryland is celebrated on the first Wednesday of April. The state tree is the white oak (Quercus alba) which is a sturdy, handsome tree named for its whitish bark and grey twigs. White Oaks are large, long-lived trees that are slow-growing. They can reach the height of 60 – 150 feet with diameters between 3 to 4 feet. Sometime around its fiftieth year, it begins to produce acorns and may produce 10,000 annually. These seeds are beneficial and are the dietary mainstay for over 80 species of birds and mammals. Native Americans ground them into flour and taught the early settlers the process.
The last Friday in April marks Arbor Day in Pennsylvania. Here the state tree has been the eastern hemlock (Tsunga canadensis) since 1931. Also known as the Canada hemlock or hemlock spruce it has been used by early settlers to build log cabins and for a source of tannic acid to tan leather. It has been considered the most picturesque and beautiful of the world's evergreens by A. J. Downing, the father of landscape gardening in America. This slow-growing, long-lived tree can take up to 250 – 300 years to reach maturity. A healthy hemlock may live for 800 years or more. However it is being threatened and killed by the woolly adelgid aphid-like insect that is attacking the hemlock trees in our region.
Arbor Day is a perfect opportunity for the home owner to take stock of trees on his or her property. Planning for the future of your plants allows the chance to view the future of your environment. It is also a great way to learn about disease and insect infestation that you can "nip in the bud." (OK, another pun!) Planting trees cannot only improve the appearance of your home; it can also help with heating and cooling, or provide wind protection.
As Arbor Day approaches this year, consider planting a tree at your home or in your community. Research on the Internet will show many suggestions about how to plant and care for trees, shrubs, and flowers. Also consider the upcoming nature programs offered at Strawberry Hill Nature Preserve. There will be valuable information given at such times as the Edible Plants programs, Mother's Day Walk, Summer Tree ID, etc. Visit the website at www.StrawberryHill.org or call 717-642-5840 for information regarding these and other nature programs. It's never too late to invest in the future of your community, your home, and your environment. Plant a tree!