Mount Creative Writers
Attention All Sons and Daughters!
Kelly Conroy
MSM Class of 2012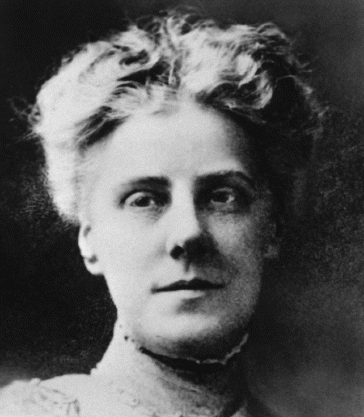 If you had the chance to institute a new holiday, what would it celebrate? Perhaps you would make a holiday for lovers of peanut butter or for people who write reminder notes on their hands or for snakeĖlovers. Anna Jarvis came up with something to celebrate and eventually helped make it a national holiday. Her reasons for instituting this holiday were a little more serious than the reasons would be for a national peanut butter loversí holiday.
They are often described as wonder-women who can do it all. They take care of the kids, cook, clean, and work to provide for the household. But more often they are called wonder-women because of the hugs they offer on bad days, the smiles that warm the home, and the forgiveness that keeps peace. Mothers have played important roles in the world, in society and in families from the beginning of time and the year 2012 is no different.
Picture a young mother of three children. Itís Saturday morning at 3 am and the baby wonít sleep. The mother and the father rotate waking up to rock the child. At 7 am, the other two children, Jacob and Sarah, wake up and are ready to start their days. The mother, who hasnít gotten much sleep, smiles as she gets out of bed and takes the two children on an early morning bike-ride. She is a hero for her children.
On Monday, Jacob and Sarah go to school. During recess, Sarah is jumping rope with a group of her girlfriends. "Bet you canít get to 20 jumps in a row," one of Sarahís friends challenges her. "Of course I can," Sarah gets ready. Sarah starts jumping as her friends watch . . . 1, 2, 3, 4 . . . 16, 17, and then stumbles on the 18th jump. Her friends laugh and then show her how they can get to 20 jumps.
That afternoon, Sarah can barely hold back her tears on the bus-ride home. She runs into her house and immediately finds herself in her motherís arms. Her mother does not need an explanation and Sarah doesnít need any words. All she needs is that special "motherís touch" to make her feel better. Sarah thinks that no one else in the world understands like her mother.
"Most of all the other beautiful things in life come by twos and threes by dozens and hundreds. Plenty of roses, stars, sunsets, rainbows, brothers, and sisters, aunts and cousins, but only one mother in the whole world," Kate Douglas Wiggin once said. Wiggin is rightówe all have one mother who has the opportunity to be the best mother for her children. She can choose to be that constancy, that source of love and encouragement, support and strength for her children that no one else can replace. A good mother is an invaluable blessing.
Anna Jarvis must have been blessed with a good mother. Jarvis did not just tell her mother what a good mother she was or just share about her mother with others. Jarvis did not forget about her mother when she passed away. Instead, she embarked on a mission to make "Motherís Day" a recognized holiday. Jarvis thought mothers were so important that they should have a special day set-aside specifically for them every year. Jarvisís mother was the founder of Mothersí Day Work Clubs which worked to improve sanitary conditions in various cities, and also spent time helping the soldiers who fought in the Civil War. Jarvisís mother obviously cared about other people and she probably loved her daughter, Anna, very much!
Instituting a national "Motherís Day" was not easy. Jarvis remained determined, and with the help of John Wanamaker, a wealthy Philadelphia merchant, she promoted her idea. Mothers should not be forgotten; "Motherís Day" is a day to honor all mothers. In 1914, President Woodrow Wilson made "Motherís Day" an official national holiday. Since then, mothers across the United States are remembered on the second Sunday in May every year. Motherís Day is also celebrated in various ways in other counties.
In England, "Mothering Sunday" is celebrated on the fourth Sunday of Lent, which is called Laetare Sunday by the Catholic Church. Historically, young people who were in apprenticeships were allowed to attend their home parish on this Sunday and so they were often reunited with their mothers. Now the British continue to give their mothers flowers and chocolates to show their appreciation for their mothers on this Sunday.
In France, there were movements in the early 1900s to institute a national holiday for mothers of large families because of the low birth rate in the country. The concept of celebrating mothers was encouraged by the American soldiers who were stationed in France during WWI. Since the American soldiers sent so much mail back home to their mothers, France designed a postal stamp specifically for that purpose.
Slovakia is divided between the people who support the center-right party and celebrate Motherís Day and the social-democrats who want to recognize a Womenís Day instead of Motherís Day. The controversy has not yet been decided and until then, neither holiday will be official.
Argentina purposely puts Motherís Day at the end of October in order to start the large sales that will follow in the next two months for the Christmas season.
Argentina is wise in planning for large sales for Motherís Day, especially in flowers, treats, and cards. Stores prepare customers months in advance about the approaching Motherís Day with signs like "Pre-order your carnation bouquet with personalized card today" and "Donít forget to be sweet and pick up something sweet for your mom." You can buy roses, carnations, lilies, sunflowers, daffodils, and daisies in bouquets of various sizes and colors. Boxes of chocolates and sales on days at the spa abound as May approaches. You can choose your favorite saying on a Motherís Day card: "Love you more than hugs can say" or "Youíve cheered me on, encouraged me and believed in me pretty much since foreverÖ and thatís how long Iíve been grateful for you." Children of all ages often spend a lot of money on gifts for their mother, but is this a good thing?
Remember those crafts you made back in elementary school as gifts for your mother? They were all about the "thought" and not necessarily about the quality or cost of the gift. Your mother probably liked them because you had put a lot of time into making the crafts and really cared about making it nice for your mother. Jarvis was so upset with the commercialization of Motherís Day that she once said, "A printed card means nothing except that you are too lazy to write to the woman who has done more for you than anyone in the world. And candy! You take a box to Motheróand then eat most of it yourself. A pretty sentiment." Jarvis worked to overturn the official recognition of Motherís Day.
It might be time to re-analyze our actions on Motherís Day. The holiday was not instituted as a day to complete a checklist, to say that youíve given your mother x, y, and z and so have fulfilled your requirements. You know your mother. You know what she would like or appreciate. Maybe she would love a dinner that you home-made or a long hike in the mountains. Maybe she would appreciate a poem that you wrote or a song that you sing to her. She might really enjoy the funny saying on a Hallmark card with a personal note inside.
You know your own mother, but do you know other famous mothers, good and bad, in history? Eve, the first mother on earth; her story is found in Genesis. Mary, the mother of Jesus, lived in the 1st century AD. In the 1700s, the Cinderella story popularized the idea of an evil stepmother. In 1813, Mrs. Bennet, obsessed with finding husbands for her daughters in Pride and Prejudice, reminds all mothers to not be silly and to not embarrass their daughters. Born in 1905, Maria von Trapp became a good stepmother who toured with her new family as a singing group and Julie Andrews personified her in "The Sound of Music."
Anna Jarvis instituted a national holiday and then spent the rest of her life trying to save it from falling into apathy. Warning: Be careful when you try to institute a national holiday. One day, you might find yourself revolting against the very thing that you created. Final Warning: Motherís Day falls on May 13th, 2012 this year!