A Mountain Perspective
The Final Countdown
Chelsea Baranoski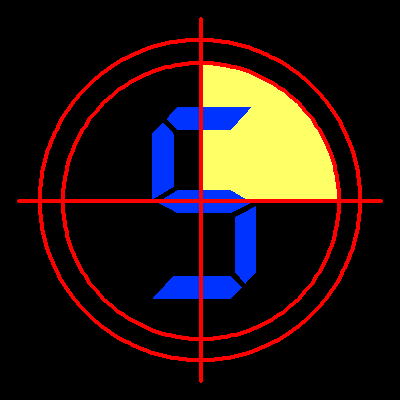 (April 2010) Senior formal dress, check. Two senior formal tickets, check. Cap and gown ordered, check. Job….blank. It's the final countdown. Only two months left until my graduation from Mount St. Mary's University. Only two months until I pack up all of the pictures, clothes, books, and knick-knacks in my apartment and leave my second home, my mountain home. It scares me that I have no idea where I will be or what type of work I will be doing this time next year.
I usually know exactly what I am doing at the end of each school year: working at Aeropostale during the summer and then packing my mom's green van in August to head back to the Mount. I see course selection packets for Fall 2010 scattered everywhere on campus and I have to remind myself that I don't need to register for courses next year. Weird.
The second semester of my senior year is soaring by me like a Blue Angel airplane. Now, more than ever, I can identify with Keith Urban's lyrics, "And days go by…/ I can feel 'em flyin' / Like a hand out the window in the wind." When I returned to the Mount after spring break, I had a check for my cap and gown in hand.
Ordering my cap and gown reminded me of high school graduation. It seems so long ago, but I remember being so excited to get out of high school and meet new people in college. Now, graduation seems like the end of the road. Even though I am about to embark on a new adventure, "the real world," I am less than thrilled.
I have grown quite attached to the Mount. I will miss my friends, my job working behind the circulation desk in the library, the chicken tenders and fries in Patriot Hall, the buffalo chicken in the Mount Café, the Christmas dances, the Homecoming dances, people holding doors open for me, and the overall community atmosphere that makes the Mount "the place where everyone knows your name."
I tried not to think about everything I will miss about the Mount when I ordered my cap and gown. I joke with my roommates that we cannot talk about graduation until graduation day. I am usually not an emotional person, but I know that my graduation from the Mount will surely unleash a million pent-up tears.
I know that I am approaching "the final countdown" because I recently purchased my dress and tickets for the senior formal. I believe that senior formal is the more sophisticated version of a high school prom. The senior class gets together to celebrate its last big event before walking across the stage during graduation. This year, senior formal is being held at the Hyatt Regency in Baltimore. I have looked forward to senior formal for four years because I love dancing and dressing up. It's not everyday that you can walk around in a floor-length dress!
I am especially excited that the senior formal is being held in Baltimore because it is near my hometown, Pasadena. I love Baltimore's inner harbor, steamed crabs, the aquarium, the use of the word, "hon," and the cute shops. I cannot wait for my roommate to get a bigger taste of Baltimore; she has only seen the aquarium and harbor place. I hope the DJ plays a variety of music at senior formal; if not, I will definitely request "Don't Stop Believin'." I'm sure I am not the only one who would like to end her four years at the Mount with a Journey song.
Even though I can cross my cap and gown order and my senior formal tickets off my endless to-do list, there is one major thing that I still need to figure out: a job. I have no idea where the time has gone. I looked up some jobs over Christmas break, but the jobs were either too far away, were not what I was looking for, or required 3-5 years work experience. I have searched online for a job sporadically since then, but still no success.
I am currently crossing my fingers regarding potential freelance work in the greeting card industry. I sent some writing samples, but most of my creative writing is funny and crazy, so I hope I did not scare away a potential employer! I really hope that something can come of this potential job; I love creativity and I used to make cards for my family all of the time. My mom still keeps a lot of my construction-paper masterpieces. My plan was to graduate and immediately enter the work force after graduation. Unfortunately, this plan probably will not come to fruition. Sometimes I wonder why I plan at all! It is so hard to look for a job while being a full-time college student.
During the week, schoolwork is my top priority and by the time it is the weekend, I am ready to relax and spend time with the people who mean the most to me. I am starting to believe that my remaining Fridays are going to be dedicated to the job hunt. I am looking for a job in the writing, editing, or publishing field - not exactly the easiest job market. I think I will need to attend the Mount's job fair and cram in some last-minute help sessions at the career center before I graduate!
This point in my college career seems surreal to me. I am starting to feel like an adult. I know that this technically happened the day I turned 18, but I did not start feeling like an adult until this semester. Maybe it is because I finally made it to the Ott House. Maybe it is because some of my classmates are either engaged or married. Maybe it is because I know that my time in the classroom is almost over. I am starting to realize that I must find a full-time job as soon as possible so I can save money for the future.
Before long, I will be "old" and I will need money for an apartment away from Pasadena. I don't know if I am ready to enter the adult world, but I have no choice: this is the final countdown!
Read other articles by Chelsea Baranoski