The Graduate
Last month of freedom
Katelyn Phelan
MSM Class of 2011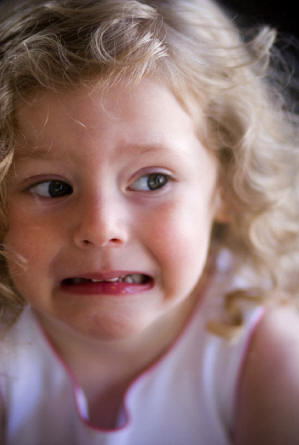 (8/2011) August. The eighth month of the year. For most people thatís all August is, the eighth month of the year. For me it is my last month before I join the ranks of Americaís working force and begin my full-time job teaching at Delone Catholic High School.
Actually itís not even my last month because about half-way through August I begin going to orientation, in-service days, and retreat. Then the real fun beginsóclasses. Really though Iím excited for the year. So far Iíve been getting together some lesson plans. My freshman class will begin by reading Homerís Odyssey. So Iíve been brushing up on Greek history and the elements of epic poetry. Weíll also be working on vocabulary units, grammar, and lots and lots of reading.
Thereís already been reading assignments and the year hasnít started yet! All freshmen are required to read Whirligig and one other book. They can choose one other book from three options: House on Mango Street, The Hunger Games, or Murder on the Orient Express. Of course as the teacher I get to read all four selections. The books are good though, and should be quite appealing to the students. One of the selections, The Hunger Games, is very popular right now and will be turned into a movie coming out in 2012. As any English teacher will tell you though, the book is always better!
Freshmen will also be treated to a variety of great poems, short stories, and plays. Near the end of the year we will read one of the greatest and most tragic love stories of all timeóWilliam Shakespeareís Romeo and Juliet. Though Shakespeare can be difficult for students to read, his stories are so captivating and mimic life to such a high degree that the dense language is easily surmountable.
In addition to teaching freshman English Iím teaching two other subjectsóspeech and creative writing. Speech is a required class for all freshmen and is only one quarter long. By the end of the year I will have taught the entire freshman class! Iíll also be teaching creative writing to juniors and seniors which Iím pretty excited about. Though that class will be a lot of reading and grading for me, itís a great thing for the students. Theyíll do exercises to get their creativity flowing but theyíll be able to express themselves in a way that they arenít often allowed to do in school.
In addition to teaching Iím also in charge of the library. Iíll get to help students access different resources which will help them do research papers or projects. Iíll help them find books or online resources plus take care of regular library maintenance.
Though Iím certainly excited about teaching my classes, at the moment Iím most excited to set up my classroom. All summer Iíve been buying posters online. I got a bunch of great posters including vintage travel, book covers, and move posters from allposters.com. Iíve also gotten a bunch from vendors on eBay, for example a poster of William Shakespeare purchased at The Globe Theatre.
Iím most proud of posters which are actually my own photos, though. There are many websites online where you can email your photos in and have them printed very large. I chose some of my photos of EuropeóFlorence, Rome, and Greeceóplus one of my photos of Mount and had them printed on 2 foot by 3 foot paper. I was so impressed by the quality of the print job that I was tempted to print all my favorite photos in this format! But I exercised some restraint, no need to spend my entire first paycheck on posters! Though I havenít actually set-up my classroom yet, so thereís still a chance I could lose my resolveÖ
One of the things that August will bring is the chance to meet the people Iíll be working with this year. Thereís a Mount graduate working at Delone who I had an art class with a few years also; itíll be nice to have a familiar face around. And Iíve met with the chair of the English department several times, and she is wonderful. Sheís been so welcoming and helpful that Iíve been put at ease immediately. She has nothing but good things to say about Delone, her fellow teachers, and the students. Sheís a very positive person which makes me eager to work with her and also to meet the rest of the Delone faculty and staff.
Though I am thrilled and excited to be starting this new job, itís also a little strange to be working as a teacher instead of being a student. Instead of attending class Iíll be running it! I wonít be "Katie" but "Miss Phelan" instead. Itís quite different, but exciting nonetheless.
I will miss the Mount though. Normally I would be preparing to head back to Emmitsburg and catch up with all my friends. It is a little strange not to be getting my things together for my move and anticipating a hectic reunion. Though Iíll miss the Mount, at this moment Iím delighted about not having to move anywhere. I HATE moving! And since I plan to commute from Carlisle to Delone for at least a year, I have quite a while before I have to deal with that headache!
At times this summer Iíve missed being an undergraduate. I miss having the opportunity to take classes and learn about different cultures and read different stories. However I anticipate that Iíll be learning quite a bit in my new job. My lessons probably wonít deal with say, Russian literature, but theyíll be valuable all the same.
Though I wonít be an undergraduate, I will be taking classes, just not those that I get to choose. Iíll be working on teacher certification for the state of Pennsylvania while I teach my first year. Iím doing this through Wilson College, which is easily the most flexible and welcoming program Iíve looked at. Many of the others were not helpful or put ridiculous restraints what I could or could not do.
For example, one program demanded that I student-teach one day a week at a different school. When I explained that I was already teaching full-time and therefore would not stop teaching at my job in order to teach somewhere else one day a week, they refused to work with me and allow me to do my teaching at Delone. Needless to say, I rejected that program. Wilson seems to be a great fit for me, though, and Iíve spoken with several people who have been very pleased with it.
Iíll be very busy next year with teaching three different classes, taking courses myself, and adjusting to a new job. So Iím trying to enjoy my two weeks of freedom before the madness starts. I hope to read one last book, relax on the beach for a few days, and work on my tan a bit. To be sure, though, I couldnít be more excited about teaching at Delone Catholic High School!