Salva to serve 10 years for abuse of girl
Ed Waters Jr.
Frederick News Post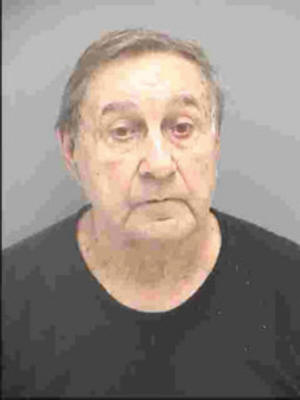 (11/23) A Thurmont man will spend the next 10 years in prison after a Frederick judge sentenced him Thursday for sexually abusing a 13-year-old girl.
John James Salvi, 72, of the 400 block of North Church Street, was charged in February after the girl, her mother and adult sister went to Thurmont police. The girl is autistic and functions at an 8- or 9-year-old age level, Assistant State's Attorney Tammy Leache said.
Frederick County Circuit Judge G. Edward Dwyer Jr. sentenced Salvi to 25 years in prison with 15 years suspended and credit toward time served starting from when he was detained in February.
Salvi appeared wearing a peach-colored striped prison uniform over long johns. He will be eligible for parole after five years and will have to register as a Tier III sex offender for the rest of his life.
Dwyer also barred him from having any contact with the victim or anyone under age 18.
According to court documents, the adult sister said she and her mother became suspicious when Salvi responded to a text message the girl sent about coming over with her other sister, instead asking if she could come alone.
When the mother and sister expressed concerns about the text, the girl told them Salvi had touched her inappropriately over her clothing on several occasions. The older sister then sent text messages to Salvi portraying herself as the girl. Two two exchanged messages during which previous inappropriate incidents were discussed and Salvi asked that the messages be deleted, according to court documents.
The girl told police the abuse began around the time that Salvi bought her a phone for Christmas, which he paid to put minutes on monthly, according to court documents. He had bought her several other gifts, including a lamp that he made her keep in his home.
Salvi initially denied inappropriate contact but then admitted to police that he had a "special relationship" with the girl and had touched her in a sexual manner on several occasions. He told police the relationship got out of hand but that he was drawn to her and wanted to help her because of her disability.
Leache told Dwyer that Salvi did not appear to have accepted full responsibility for his role in the crime.
"The fact that he puts it on her, that he said she initiated the crime ... It almost sounds like he's saying, 'Back when I was younger, this would have been acceptable,'" Leache said.
Dwyer referenced the girl's disability when speaking to Salvi from the bench Thursday. Dwyer said the victim's impact statement indicated that Salvi's actions inflicted lasting harm on the girl. Dwyer also accused Salvi of minimizing his role in the abuse.
"You have no explanation as to why you decided to kiss and lick the neck of a 13-year-old victim," Dwyer said.
Neither the girl nor her family appeared in the courtroom Thursday.
Salvi declined to address the court Thursday. He originally pleaded guilty in August. He had no previous criminal history and does not have any children or grandchildren, said his lawyer, Margaret Teahan. He received an honorable discharge from the military, she said.
Leache said she could have requested the maximum 25 years but mitigating circumstances led her to ask Dwyer for the minimum allowed under state guidelines. Salvi did not penetrate the girl, nor was oral sex involved, Leache said.
"I think for Salvi it was a crime of opportunity," Leache said after the sentencing.