The Catoctin Forest Alliance's
Connecting our Children To Nature
(4/20) The Catoctin Forest Alliance (CFA) is offering a one day conference at Mount St. Mary's University on May 4, 2012 from 8:00am until 4:00pm. The focus of the meeting will be to raise awareness of the importance of connecting our children to nature for their health and well being as well as for the future health of the environment.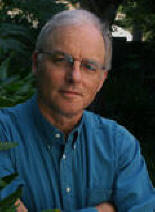 Our keynote speaker will be Richard Louv, author of The Nature Principle: Reconnecting with Life in the Virtual Age and Last Child in the Woods: Saving Our Children From Nature Deficit Disorder. Founding chairman of the Children & Nature Network Louv is well-known for supporting the idea that "The future will belong to the nature-smart" those individuals, families, businesses, and political leaders who develop a deeper understanding of the transformative power of the natural world and who balance the virtual with the real. The more high-tech we become, the more nature we need." To learn more about Mr. Louv go to www.richardlouv.com.
Additional featured speakers at the conference include (alphabetical order):
Julie Dieguez Coordinator of the Maryland No Child Left Inside Coalition
Mary Hardcastle EE Manager, Parks and People Foundation
Gary Hedges Science Specialist for Maryland Dept. of Education
Mel Poole Superintendent, Catoctin Mountain Park
Joe Richardson Owner, Bar-T Ranch & Mountainside Challenge and Retreat Center
Nita Settina Superintendent, Maryland State Parks
Britt Slattery DNR Director of Conservation and Education
Coreen Weilminster President, Maryland Assoc. Environmental & Outdoor Educators (MAEOE)
Come to the conference to light your environmental education fire, hear about how teachers are bringing environmental literacy into their classes and get ideas for bringing your children closer to nature. Experts from throughout our State and region will share their knowledge. Teachers will be sharing their success stories. This is an opportunity to increase awareness of the importance of environmental literacy. Connecting our children with nature is not only beneficial for their own health and well being; it is critical to the health of the environment. Our children are the future stewards of the land and they won't be able to care about and protect the environment unless they know and better understand nature.
Conference Details
Date/Time: Friday, May 4, 2012 8:00 am until 4:00 pm
Location: Mount St. Mary's University Marion Burk Knott Auditorium, Main Campus
16300 Old Emmitsburg Rd., Emmitsburg, MD 21727. Park in Lot 10
Fees (light morning refreshments and lunch included):
General admission $35 CFA members $30 Students $15
On line registration is available at www.catoctinforall.org/mom.
If you wish to pay by check, fill out the online registration and then mail a check payable to CFA along with your contact information to: CFA PO Box 411, Thurmont, MD 21788.
Registrations must be received by April 29, 2012.