Home Buyer's Agents, Trend or Need?
Nicholas Johnson Sr.
Long and Foster Realtors, Frederick, Md.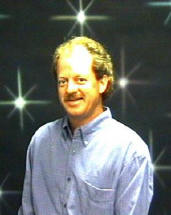 In today's market the current trend for buyers is obtaining the services of a Buyers Agent. This in part is due to the information found on the web revealing the true complex nature of a real estate transaction. In the past, presence of the Internet in real estate was thought to harm the industry, when in fact a more informed consumer has arisen lending to buyers knowing exactly what they want before contacting an agent.
My wife, Pam Johnson and I are associated with Long and Foster Realtors in the Frederick, Maryland Sales Office.
Industry leaders in our profession suggest that we track market conditions and trends. Pam and I have standardized our tracking methods as a self-imposed business standard. Such will allow us to offer better client representation by enacting changes that follow the market conditions.
"Smart home shoppers are willing to pay for a professional to oversee and negotiate the purchase of their new home" says Pam. "Shopping for a home is a task that anyone can do alone, but is it a safe thing to do?" Today's complex issues involving a real estate transaction can sometimes be irreversible.
Numerous questions start to arise; buyer's anxiety sets in, should I ask the seller? You can, but if the seller has an agent, the agent's devotion, loyalty and privacy are solely in the seller's best interests. Sure the agent must make available some disclosures when asked for and must present pertinent information disclosures by law, either requested or not.
Before you know it, you find yourself wondering, even though the sellers agent and/or seller has assured you that the property is a great purchase and you received the proper disclosures as mandated by law, are you still getting a fair deal? More questions arise. Have I asked all the right questions? If its a For Sale By Owner (FSBO) should I offer less? Is there a problem nobody has found? What are the current zoning laws and permitted uses of the area? Are their encroachments onto the property and what's mine if I buy? Is there tell tale signs of damage cover up? And more...
You can speak with the seller's agent, but as a customer only, not a represented buyer. It must be disclosed to you in print as to whom the selling agent represents (only the seller, by contracted agreement) and afford you the opportunity to seek an agent as your buyers agent and or decline any type of representation and become a customer prior to any pertinent issues being discussed.
Before you know it, you submit an offer. Now time, being of the essence, is a very crucial factor and is working against you.
Your offer is accepted, now being a contract of sale. New issues take hold, Should I have placed contingencies in the offer, the seller did? I still need help with financing. What inspections are needed? Who pays this year taxes? Should I require a home inspection? Who pays for such? What if the home inspection isn't favorable? Should I have gotten a CMA from an Agent or an appraisal by a licensed professional? And more... At this point you, the seller and the seller's agent are walking amongst the fine line of creating either an unintentional and or an intentional dual agency. What's a dual agency and what effect does it have on the contract and all parties involved?
Dual agency becomes illegal in Maryland under several circumstances and can be done legally if all parties are given sole representation by an overseeing broker and agree to it in writing.
Your questions need answers and the seller alone may not be the best one to get the answers from and or either just doesn't know how. If the seller has an agent you may ask him or her these questions, but again their best interest and loyalty is to the seller not you. Again I warn "Buyers Beware"
In future articles I'll discuss other agency matters in further detail. In the meantime, If you wish to have such information before hand, Pam and I can help with such questions. We can be reached by calling the Long and Foster Realtors Frederick, MD Sales Office at 301-644-1056. Further contact information can be found on our sites.
If your looking for a house, or have one to sell, I invite you to visit our community based realty sites: www.mdrealtygroup.com where you'll find a wealth on information of how to by or sell a house, and maybe even the house of your dream!
Read other reality related articles written by Nick Johnson
---
Nicholas Johnson is a Sales Consultants, licensed to practice in Maryland. Nick, and his wife Pam are associated with Long and Foster Realtors at the Frederick, Maryland Sales Office. 301-644-1056 Nick is awaiting receipt of his Pennsylvania Real Estate Sales License and will become associated with the Long and Foster Real Estate Incorporated Gettysburg, Pennsylvania Sales Office. 717-338-3406