October 2003 Regional Area Real Estate Market Report
Nicholas Johnson Sr.
Long and Foster Realtors, Frederick, Md.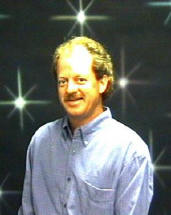 Autumn has officially arrived and gave way to some fabulous fall days during the Catoctin Colorfest hosted by the Town of Thurmont. My wife and I choose to tour the Town Park meeting the vendors and viewing their wares in hopes of finding a certain framed print of the Loy's Station Covered Bridge. Behold the print among others were found and to date still waiting to be hung. That Saturday's attendance was heavy and somewhat fast paced but we managed well on our own. Either being a past vendor and a customer of several prior events had made us Colorfest veterans or the crowds were gentler than in years gone bye.
This brings me to the true nature of this article being the more passive area real estate market conditions that were experiencing today. During the spring and summer of this year the real estate market in most, if not all of our unique marketing areas enjoyed robust price growth with contract offers exceeding the listings asking prices by thousands if not tens of thousands of dollars.
It was truly a sellers market by far, giving way to an arena full of "No Contingency, No Kick Out, Pre Approved, Conventional Lending Only" contract offers being submitted. An agent did not dare submit anything less, knowing that any property priced below or at market value was going to have several offers placed upon it and any offer containing less would be rejected.
On the other hand, offers with the fore mentioned stipulations, that included an higher than listing amount offer in hopes of obtaining an accepted offer did just the opposite. Such offers to purchase were placed amongst others of same comparison, giving way to "Your offer looks great, but I have three others just like it! Would you care to offer more? Great, we will be reviewing all new bids tomorrow night!" In other words, placed amongst other offers in a potential bidding war through means of a softly put, offer rejection.
At a selling standpoint it sounded to good to be true but it did take place, houses sold at above market value within days, out of area buyers submitted offers on several houses at once, to be repeatably rejected or to late. Such set precedence over fair market value, driving area prices to all time highs with the market readjusting on a daily basis.
Will the prices drop or readjust to pre 2003 levels, as it has in other areas of the Country that had experienced similar market conditions? I don't think so. The unique demographics our region possesses are by most, different than in other parts of the country and the driving forces that created such in the first place still linger and are just taking a breather.
Current and impending local and state growth policies with the associated fees, lack of approved building sites, skilled labor shortages, new housing shortages, construction costs, lack of existing homes, unresolved federal lending issues and possible area federal contracts amongst other variables all add to or effect your existing homes value.
Then add the thought of four major federal entities viewing a local location for secondary disaster recovery sites, thus creating more relocations to our area compounded with a demand on area employment.
For now, our area is host to a more subdued, slower paced market. Inventory is slowly building and prices have leveled off. Meaning, we may be experiencing a brief buyers market, which I expect to continue throughout the winter months mainly in part due to the lack of seasonal buyers. They'll be back next spring! It's the buyers in need of housing and area relocations that are keeping the market steady and in check. Do expect a more normal, although temporary 5% to 7% property value increase until the spring of 2004.
For those of you that are following the area market, don't be fooled by the highly, over inflated priced properties readjusting sharply to true fair market levels. Owners of such properties were riding on expectations of turning intentional huge profits, really never intended on selling to begin with and or are accepting the fact now and dropping listing prices. Such are far and few in between. Don't concern yourself with slowly rising interest rates affecting our future market conditions either. A recent survey, sampling buyers in our area exposes an age-old theory to debate. Economists forecasted impending growth in housing on interest rates, whereas the survey dictates that interest rates held a second place of importance in recent area home purchases.
Can you read into what next years market trend holds in store for our area? You do!
You now know more about real estate than most!
Give myself, Nicholas Johnson a call at the Long and Foster Frederick, Maryland Sales Office, I'd like to here your views on this article and any other real estate matters you may have, at 301-644-1056.
Read other reality related articles written by Nick Johnson
---
Nicholas Johnson is a Sales Consultants, licensed to practice in Maryland. Nick, and his wife Pam are associated with Long and Foster Realtors at the Frederick, Maryland Sales Office. 301-644-1056 Nick is awaiting receipt of his Pennsylvania Real Estate Sales License and will become associated with the Long and Foster Real Estate Incorporated Gettysburg, Pennsylvania Sales Office. 717-338-3406