Maryland Symphony Orchestra and the Curtis Opera Theatre Presents "A Night at the Opera"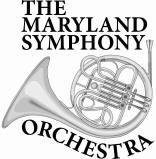 (3/4) Maryland Symphony Orchestra will present four talented vocalists from the Curtis Opera Theatre during its March Masterworks concert, "A Night at the Opera" on Saturday, March 16 at 8:00 p.m. and Sunday, March 17 at 3:00 p.m. at the historic Maryland Theatre in downtown Hagerstown.
The ensemble and the MSO will perform selections from some of the most beloved and well-known operas ever written. These will include "La donna e mobile" from Rigoletto, "Dunque io son" from The Barber of Seville, "Non so piu cosa son" from The Marriage of Figaro and "Pres: des remparts de Seville" from Carmen. Other operas represented will be I Vespri Sicilani, I Capuletti e I Montecchi, The Pearl Fishers and Martha.
The Curtis Opera Theatre, under Artistic Director Mikael Eliasen, is the performing entity of the Curtis Institute of Musicís Vocal Studies Department, which educates and trains exceptionally gifted young musicians for careers as performing artists on the highest professional level. Alumni can be found on the rosters of the Metropolitan Opera, La Scala, Covent Garden, the Vienna Staatsoper, and the San Francisco Opera, among other world-renowned companies. Curtis, located in Philadelphia, provides 100% of its students with merit-based full-tuition scholarships. In a typical year 20 nations are represented within the student body. Degrees are offered in composition, conducting, keyboard instruments, orchestral instruments, voice and opera, and guitar.
All ticket holders are welcome to attend "Prelude," which takes place one hour before each concert. During this half-hour program, Music Director Elizabeth Schulze shares information on featured composers and works that will enhance concert-goers enjoyment and appreciation of the concert. Guest artists also participate in "Prelude." For this concert, an insert, with translations and synopses of the scenes, will be included in the program book.
Tickets, starting at $15, may be purchased online, by phone at 301-797-4000 or at the MSO office at 30 W. Washington Street. Students in grades one through 12th are admitted free to all Masterworks Concerts. Student Rush tickets for college students (no reservations accepted) are also available at the Maryland Theatre box office, just prior to the afternoon or evening of the performance, for $5. Seat selection is at the discretion of box office personnel.
The Presenting Sponsor for "A Night at the Opera" is SpringHill Suites and the Artist Sponsors are Barbara & Tom Henderson. Student tickets for Masterworks Series performances are generously underwritten by contributions from Susquehanna Bank and Music Director Elizabeth Schulze.
The Maryland Symphony Orchestra is supported by a grant from the Maryland State Arts Council, an agency dedicated to cultivating a vibrant cultural community where the arts thrive. The Maryland Symphony Orchestra is the areaís premier professional orchestra, dedicated to providing musical performances that educate and entertain, while enhancing the cultural environment of Western Maryland and the surrounding region.