Arts Council showcases high school artists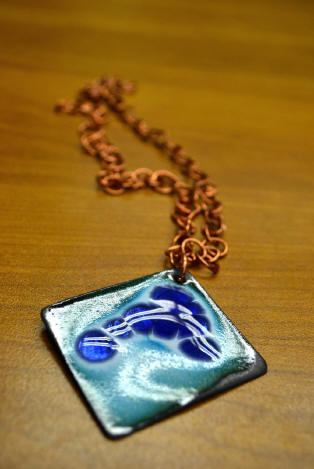 (2/15) The Adams County Arts Council will showcase the work of extraordinary high-school artists from across Adams County throughout the month of March in its second annual exhibition, "Arts Alive in Adams County." The exhibition will feature the best work of the countyís most talented high school artists, as selected by Adams County high school art educators.
The exhibition opens Thursday, February 28, in the Studio Gallery at the Adams County Arts Councilís Arts Education Center, located at 125 South Washington Street in Gettysburg. The Arts Council will host an artistsí reception in the gallery on Saturday, March 2, from 1:00 to 2:30 P.M.
High school art educators from around the county have submitted their studentsí best work to the exhibition as part of a nationwide celebration of Youth Art Month, a broad-reaching movement whose aim is to promote art and art education throughout the United States.
"The show will cover the entire artistic scale," says Fairfield Area High School art educator Michael Rupp, Sr. "Youíll see drawing, painting, print-making, and mixed-media work. There will be 3-D sculpture, ceramics, and jewelry, as well as digital and film photography, both color and black-and-white. Last year the show was very well attended, and we filled the entire gallery with excellent examples of the studentsí work."
Rupp says that the art is chosen both for its quality and to provide a cross-section of the kind of art education available in Adams County high schools. He adds that the quality of work is impressive, noting that several of his introductory photography students have won awards at both regional and statewide competitions.
"This is a great opportunity for members of the local community to see the artistic excellence that exists among the youth here in Adams Countyóand to see how the arts play a central role in developing creative problem-solving and independent thinking skills in our students," Rupp says.
The show also gives students an opportunity to experience the thrill of exhibiting their work. "Itís huge for them," Rupp says. "It really boosts their confidence and self-esteem to have their work exhibited in the community in a venue other than their school."
For more information about "Arts Alive in Adams County," other upcoming Arts Council exhibitions, art classes at the Arts Councilís Arts Education Center, and other news and events from the Adams County Arts Council, visit www.adamsarts.org or call (717) 334-5006.
The Adams County Arts Councilís mission is to cultivate an arts-rich community.