Metta Ensemble & Schola Cantorum
Perform Together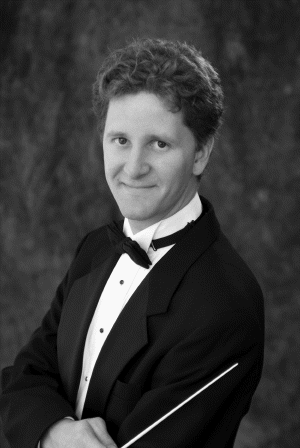 (11/16) Two of central Pennsylvania's premiere music ensembles combine forces for a moving afternoon of music on Sunday, November 18, 2012 at 4:00pm in the Gettysburg Seminary chapel. The Metta Ensemble, a chamber orchestra directed by Dr. Alexander Kahn, and the Schola Cantorum, a chamber choir directed by Dr. Stephen Folkemer, will come together for a performance of Franz Josef Haydn's Mass in the Time of War. The concert is jointly sponsored by the Music, Gettysburg! concert series and the Gettysburg College Sesquicentennial Committee in celebration of the 150th anniversary of the Battle of Gettysburg. Preceding the Mass a work for a cappella choir, directed by Dr. Folkemer, and Haydn's Symphony No. 100, "Military," directed by Dr. Kahn will be presented. Program soloists include Margaret Folkemer, Soprano Soloist; Sarah Erikkson, Mezzo-Soprano Soloist; Andrew Rosenfeld, Tenor Soloist and Matthew Osifchin, Baritone Soloist.
The Metta Ensemble is a 21-member orchestral group created and directed by Alexander Kahn of the Gettysburg College Sunderman Conservatory of Music. Metta includes professional musicians from across Pennsylvania and Maryland, as well as students from the Conservatory. It takes its name, "Metta," from a Pali word that can be translated as loving-kindness, benevolence or good will. In the Buddhist tradition "metta" is seen as one of the four sublime states, or divine abodes. Cultivating good will towards all living beings is a key element of Buddhism; the goal of the Metta Ensemble to choose music and perform it in a fashion that has the power to create good will towards others in both its ensemble members and its audiences.
Alexander Kahn is Assistant Professor of Music and Director of Orchestral Activities at the Sunderman Conservatory of Music at Gettysburg College. He conducts the 70-piece Gettysburg College Symphony Orchestra and teaches courses in Music History and Conducting. Previous university-level orchestras with whom Alexander has worked include the UC-Berkeley Chamber Orchestra (Founder and Music Director) and the UC Berkeley Symphony (Assistant Conductor). In addition to his position at Gettysburg College, Kahn has worked with professional orchestras across the United States and throughout Europe. He currently serves as Cover Conductor for the Baltimore Symphony and as Staff and Assistant Conductor for the Spoleto Festival in Charleston, SC. Recent guest conducting engagements have included the Latoshinsky Orchestra in Kiev, Ukraine, and the Salzburg Soloists of Salzburg, Austria.
Since its founding in 1986, the Schola Cantorum has presented Renaissance and early Baroque choral music in the context for which it was intended – services of worship. It has also presented Bach's Mass in B Minor in concert, performed regularly with the Boston Shawm and Sackbut Ensemble, and presented concert version of more recent works, such as the Brahms German Requiem, Orff's Carmina Burana, and evenings of works by its founder and director, Stephen Folkemer, Professor of Church Music and Cantor at Lutheran Theological Seminary at Gettysburg. He studied at the Berlin Church Music School (Germany), and the Catholic University of America, and with J. Reilly Lewis. He holds degrees from Wittenberg University and Lutheran Theological Seminary at Gettysburg. Folkemer wrote the folk liturgy, Of the Land and Seasons, has composed and published choral and organ works, and helps to arrange material for Cormorant's Fancy.
For more information about Metta Ensemble visit www.alexanderkahn.com.