Gettysburg Chamber Orchestra Concert to Feature Eaken Trio for Music, Gettysburg!
(5/2) Music, Gettysburg! presents the popular spring concert of the Gettysburg Chamber Orchestra (GCO) featuring the Eaken Trio as featured soloists on Sunday, May 13, at 4:00 pm, in the Gettysburg Seminary Chapel.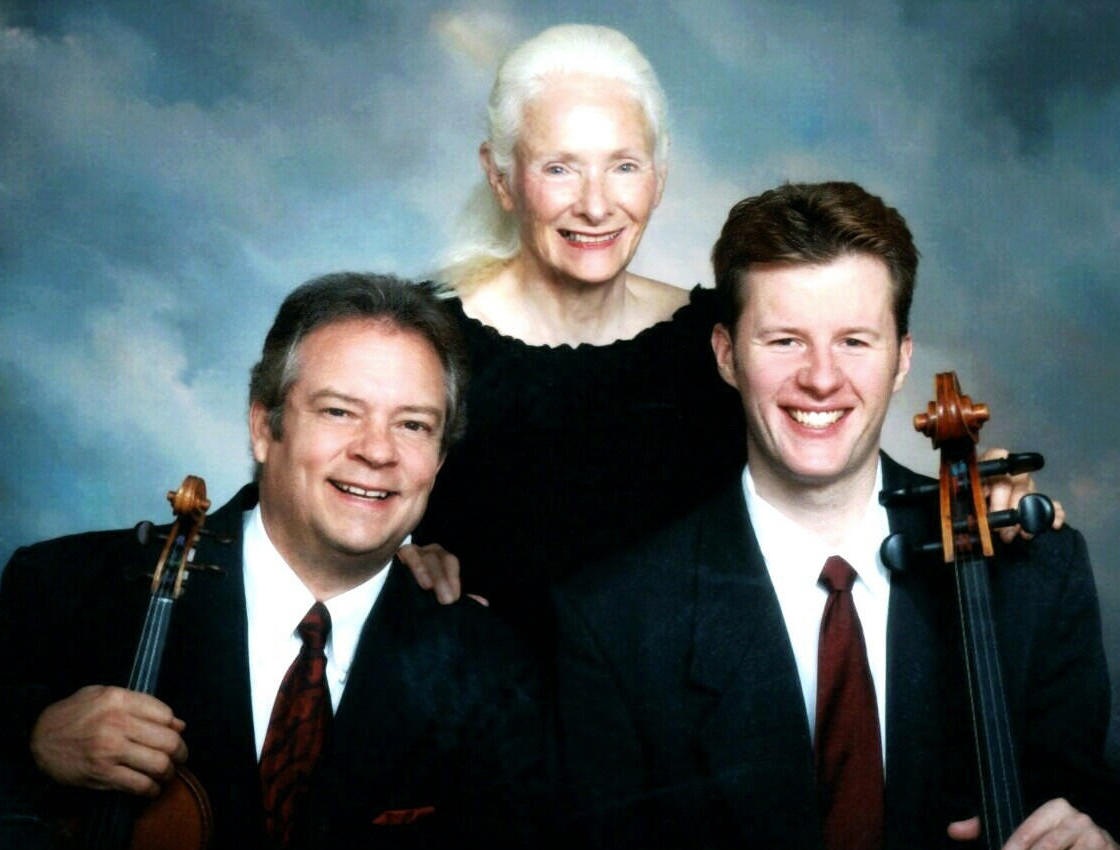 An internationally acclaimed ensemble from South Central Pennsylvania, the Eaken Trio will perform a variety of compositions, including two Tangos by the Argentinian composer Astor Piazzolla. Other works to be done by the Eaken Trio include the famous "Meditation," from the opera Thais, written by Jules Massenet; the equally famous Vocalise by Serge Rachmaninoff, and a work by the Spanish violinist and composer Pablo de Sarasate entitled Introduction and Tarantelle.
The GCO, directed by Dr. Norman Nunamaker, will complete the second half of the program with Respighiís "Ancient Dances and Airs, Suite III," and Edward Elgarís "Introduction and Allegro." The concert is sponsored by Music, Gettysburg! which has been proud to partner with this professional orchestra, now in its 14th season. According to Nunamaker, Gettysburg is one of the smallest towns in America to have its own professional orchestra which presents two or more concerts each year.
Grammy nominated recording artists, The Eaken Trio marks its 25th season of critically acclaimed concert appearances across the United States, Europe, and Canada. Their performances and innovative audience building residencies have been critically acclaimed throughout the musical world. The ensembleís radio program, "Iíll be home for the Holidays," was aired on over 150 radio stations nationwide for the past 10 years, and continues to be a holiday treat for all. Within the last few years the group has toured throughout Europe, with performances in England, France, Germany and Italy, as well as two concert tours in China. Members of this group are its founder and violinist, John Eaken; cellist Andrew Rammon, and pianist Gloria Whitney. John is the Concertmaster of the York Symphony Orchestra as well as the Gettysburg Chamber Orchestra, and has performed extensively throughout the region with every orchestra and chamber ensemble imaginable! The Eaken Trio has appeared on many occasions under the banner of Music, Gettysburg!
Now in its 14th year, the GCO continues to attract full houses for all of its concerts to the delight of our local audiences. From the founding the ensemble has followed its mission to perform great music in a beautiful venue and to include as many local musicians both as members and as soloists. The outstanding acoustics of the Seminary Chapel as well as its aesthetic qualities certainly contribute to the first part of the mission, and the many local members and soloists complete that mission.
The concert is free and the public is cordially invited to attend. For further information please call 717-334-5508 on this concert. Music, Gettysburg! is a premier free concert series featuring the finest regional, national and international musicians hosted by the Lutheran Theological Seminary at Gettysburg. The seminary chapel is located at 147 Seminary Ridge on the west edge of the Borough of Gettysburg. For more information about this and other concerts remaining in the Music, Gettysburg! schedule, please call 717-338-3000 ext 2197 or email info@musicgettysburg.org or visit the web site at www.musicgettysburg.org