Adams County Arts Council
Presents "The Dance"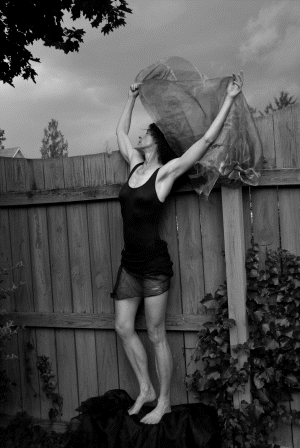 (8/23) Six award-winning photographic artists from Adams County will collaborate for a unique exhibit, "The Dance," opening on First Friday, September 7 at the Adams County Arts Council Arts Education facility, 125 South Washington St., Gettysburg. The show will be on display at the Arts Council until October 20.
The September 7 opening will run from 5 to 8 p.m., and will feature live jazz by the Ken Jankura Trio from 5:00 to 7:00 p.m., followed by a dance party from 7 to 8 p.m. Wine and light refreshments will be served.
According to the show's organizer, local artist Nanette Hatzes: " 'The Dance' theme allows for an amazing range of interpretations of form, flow, energy, and movement – whether or not that involves images of people actually dancing. We all have different visions and perspectives, so we have different ways we're approaching the show. It truly will be a visual feast."
She added that "this is an opportunity to showcase the diverse skills of six of our most gifted local photographic artists. Collectively, we're putting a lot of energy into this, and our creative juices are flowing as we prepare for it."
Besides Nanette Hatzes, other participating artists are Dan Mangan, Casey Martin, Ted Scarpino, Dennis Steinaur, and Dora Townsend. All are accomplished artists, having been recognized with honors in past years, including multiple acceptances into the annual Adams County Arts Council Juried Art Exhibition.
The Ken Jankura Trio includes Jankura on bass and vocals, Joe Dennison on guitar, and Bret Crawford on saxophone. All the musicians have been at the core of the Central Pennsylvania jazz scene for years, performing in Harrisburg, Carlisle, and other area venues.
For further information, contact Wendy Heiges at the Adams County Arts Council, 717-334-5006, or email her at classes@adamsarts.org.