Fifth Annual Salsa on the Square in Gettysburg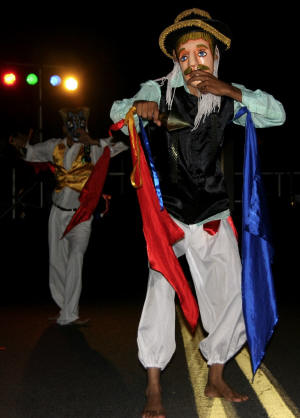 (9/18) The fifth annual Salsa on the Square will take place from 5:30 to 10 p.m. Friday, October 7, in Gettysburg. Sponsored by Project Gettysburg-León (PGL), the event will celebrate more than 25 years of Gettysburg's Sister City relationship with León, Nicaragua.
The Dance and fiesta will take place on the first block of Carlisle Street, which will be closed from Lincoln Square to the railroad tracks. Featured will be the Latin music of Hector Rosado and his orchestra "A-che", returning for a second year. The overall fiesta will celebrate the contributions of Hispanic people to Adams County, and will include a salsa demonstration as well as food prepared and served by more than a half dozen local restaurants and caterers.
The extravagantly costumed dancers of Folklorico San Jose will perform at the 8 p.m. intermission. Gettysburg College students will organize children's games. Exquisite Nicaraguan pottery and other Nicaraguan items will be raffled off.
The Salsa Dance is the local centerpiece of Hispanic Heritage Month, which honors not only Latino contributions to American culture, but the independence of Central American countries including Nicaragua. In honor of the occasion, Gettysburg Mayor William Troxell is presenting a special proclamation proclaiming Hispanic Heritage Day.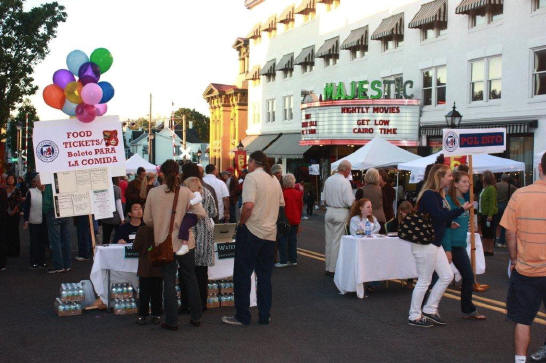 The event is partially funded by the Adams County Fruit Growers Board and several individual growers to honor the Hispanic contributions to their industry. The Center for Public Service at Gettysburg College is also a major contributor. The event is produced in association with the Gettysburg Area Retail Merchants Association working together with PGL for the greater good of Gettysburg.
Food concessionaires will be open for business at 5:30 p.m. The dancing starts at 6:30 p.m., and will begin with a salsa demonstration.
To learn more about Project Gettysburg-León, its projects in Nicaragua, and its student and community delegations to that country, see http://www.gettysburg-leon.org/pgl/index.cfm