Photographer Casey Martin
Returns To Gettysburg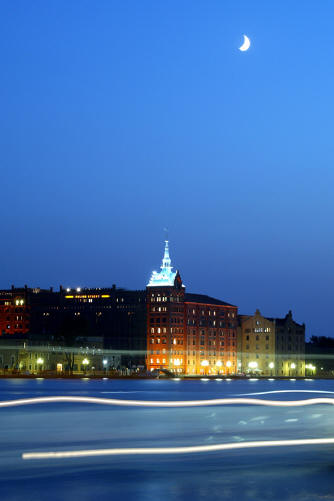 Over the past couple of years, one could say that emerging Pennsylvania photographer, Casey Martin, has got the bull by the horns. His photographs have been subject of four solo exhibitions, as well as, a fair amount of public affirmation in a variety of juried exhibitions. On the other hand, you might catch him any given month as a rider successfully competing in the professional rodeo rider circuit around the United States. Either way, whether it's Martin the photographer receiving a First Place award in the 75th Annual Photographic Salon at the Washington County Museum of Fine Arts in Hagerstown, Maryland, or a thunderous applause of approval by rodeo fans after a successful ride at The Palace in Michigan, Martin puts everything he's got into that single moment of expression..
Martin, who graduated with a B.F.A. in Photography from the Savannah College of Art and Design in 2004, will return to Gettysburg to enjoy his second solo show with Americas" Arts, at the Blue Parrot Bistro on 35 Chambersburg Street in Gettysburg, from August 4th through October 31st.
"I first met Casey while he was still in art school," says Americas' Arts owner Larry Knutson. "No sooner had I met him, through local photographer Dave Poley, than I purchased a great photograph he'd taken on the streets of Savannah. The fact that he was studying there, at one of the finest art schools in the country, said a lot. His work said even more. Americas' Arts has always been a fan of Casey's work and we're very happy with the professional progress and notice he's been getting."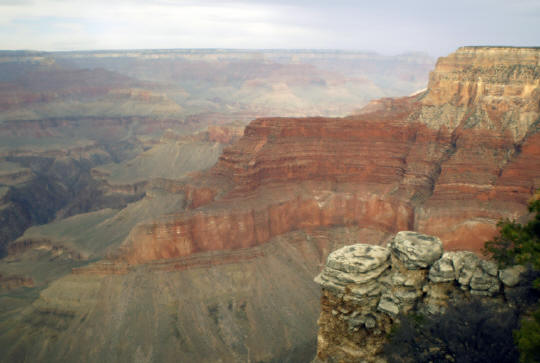 Martin may live in Pennsylvania but his photographic work spans several continents. As the show in the Blue Parrot Bistro will highlight, he has covered well known spaces and themes in the United States, as well as, throughout Europe and parts of the Caribbean. "He's not afraid to work outside the box, both subject wise as well as from a point of expression," according to Knutson. "He can pull together a fantastic architectural study from a small section of a stone stair case in ancient Rome. The way he sets up his image and uses environmental elements within his shot develops as much about the influence of light on the marble stone, as it does the subject of antiquities and history. You take in a whole lot with every piece that Casey creates," Knutson concludes.
Casey Martin has been selected to four juried exhibitions within the past two years, including the Adams County Arts Council's 2007 Juried Art Show and the 75th Annual Photographic Salon at the Washington County Museum of Fine Arts in Hagerstown, Maryland. Judges from both of these juried exhibitions recognized separate images from Martin's European travels, images of which will also be included in the show at the Blue Parrot Bistro this Fall. He was awarded 1st place in the Slide Landscape / Architecture category as well as the Reginald Holladay Best Slide Award in the Washington County Museum of Fine Arts photographic salon. Two of the Grand Canyon photographs and a rodeo photograph were juried into Adams County Arts Council's 2008 and 2009 Art Show. Casey was also previously juried into the Pennsylvania Art of the State Fine Art Exhibition in 2007.
For more information about Casey Martin and his photography, as well as the exhibition in the Blue Parrot Bistro, contact Larry Knutson at Americas' Arts LLC, info@americasarts.com, www.americasarts.com (717)-486.4455.