Gettysburg Stage opens 'The Oldest Profession,' a bawdy yet poignant comedy
Gettysburg Stage opens its latest production, "The Oldest Profession," a comedy with music by Pulitzer-Prize winning playwright Paula Vogel, on Friday, April 18. The production runs Friday and Saturday nights until May 2.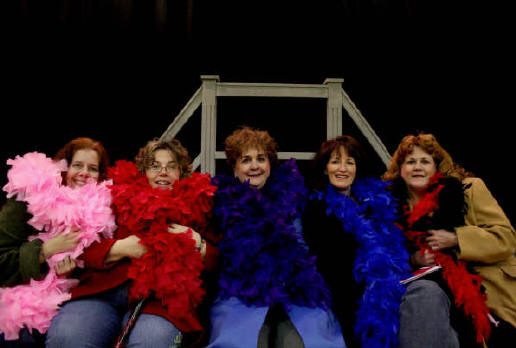 This funny, bawdy and poignant show, directed by Pamela Hurlbert, presents the story of five elderly prostitutes. Thanks to a recent sex scandal in New York State, the play has an unexpected relevance.
"Iíve always been attracted to plays that deal with social issues, especially womenís issues," Hurlbert says.
The show includes some mature themes and language, as well as adult humor. "The Oldest Profession" is structured around five scenes, as the women discuss their lives, their dwindling clientele and the challenges of staying in business. Even when one of the women fades away, the newly deceased returns with a poignant dance performance in this lively and entertaining play.
"Itís a relief after their tough life," Hurlbert explains. "Now theyíre free."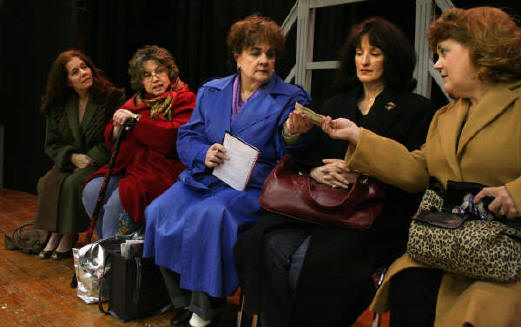 All shows start at 8 p.m. Performances are at the Keefauver Center, 157 Lefever St. in Gettysburg. Seating is open, although reservations are recommended. Tickets are $12 ($10 for seniors and youth).
Details on performance dates and times are available at www.gettysburgstage.org or by calling the toll-free information and reservation line, 1-866-859-5192. Reservations may also be made by email to gettysburgstage@hotmail.com.
The production stars Heidi Hormel of Hanover as Edna Brown, Linda Smith of Hanover as Ursala, Buff Wills of Gettysburg as Mae, Kelly Clark of Gettysburg as Lillian and Bonnie Raubenstine of Hanover as Vera.