Musical Sensation, Felix Hell Offers an Organ Concert for Music, Gettysburg!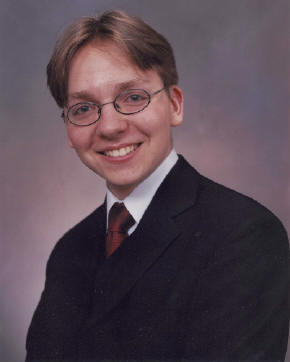 (5/1) Music Gettysburg! welcomes the 22 year old virtuoso and world renowned organist, Felix Hell, back to the Andover tracker organ for concert on Sunday, May 4th, at 4 P.M. in the chapel of the Gettysburg Seminary.
Mr. Hell will be performing works of Johann Sebastian Bach, adding favorite compositions of the organist to round out an eclectic mix of beloved organ music.
Native of Germany, young Mr. Hell is Distinguished Organist in Residence at the Lutheran Theological Seminary at Gettysburg, and has been globe trotting for several years offering a full array of concerts, totaling more than 650 to date, while maintaining a full time student schedule. He has presented the complete organ works of J. S. Bach twice – once in Germany and once in Baltimore. This will be his ninth appearance on the Seminary Chapel's 36 rank Andover Organ.
The young Mr. Hell has studied at Julliard, and in 2004 became the youngest organist ever to graduate from the Curtis Institute of Music. He is a recent graduate of the Peabody Institute where he received his Artist Diploma degree in May 2007.
Felix Hell pursued his organ studies in Heidelberg, studying with Johannes Michel and Prof. Christiane, and Michel-Ostertun. He has also studied with Martin Luecker (Frankfurt), Pieter van Dijk (Amsterdam), Oleg Yantchenko (Moscow), Wolfgang Rubsam (Saarbruecken), Leo Kraemer (Speyer), Franz Lehrndorfer (Munich), Marie-Claire Alain (Paris), and Robert Griffith (Delaware/Ohio).
Mr. Hell has released seven critically acclaimed CDs. Among his broadcast performances has been a 90 minute exclusive program, by PIPE­DREAMS of Minnesota Public Radio. He has performed on radio and television in North America, Europe, and Australia. He is under management of the Felix Hell Artist Management, Inc. of Medford, New Jersey.
Come enjoy this Sunday afternoon concert which is free and open to the public. The Seminary Chapel is on Seminary Ridge in Gettysburg. For more information about this and other concerts remaining in the 2008 Music, Gettysburg! schedule, please call 717-334-6286 ext 2197 or visit the web site at www.musicgettysburg.org .