From the Desk of County Commissioner Candidate Marty Qually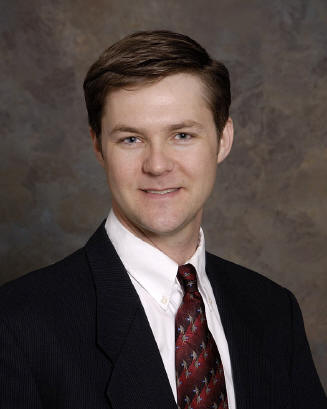 Four years ago I ran for County Commissioner and almost won, or at lest that was how I liked to say it. I won the Democratic Primary in 2007 along with Lisa Moreno and became one of four candidates vying for one of the three County Commissioner seats. The truth is that I didnít almost win, I came in last place. A lot of people after that shellacking would pack up their tent and just go home. Well, I didnít start caring about my community when I decided to run for office in 2007 and I didnít stop when I lost. The truth is, all I lost in that election was the election. I never lost my will to serve, I never lost my ability to listen, and I never stopped caring about my community.
Caring about our community isnít just about living here for all of your life, some of us are new or have retuned. For me much of my love of community came from my large family and local upbringing, as much as it comes from a desire to see a better future for our children. While most of my brothers and sisters have moved out of Adams County, all seven of us graduated from Saint Francis Xavier and Delone Catholic High School. After retiring from the United States Army, my father became a Business professor at Mount Saint Maryís University. It was a great professional opportunity for him, but in truth his children reaped the best benefit, as now we could afford a college education. In the end five of us attended and graduated from Mount Saint Maryís University. My wife, Tanya, and I live in Cumberland Township, where we raise our eight year old son Lucien. Helping to improve our community for my son was one of the reasons why I ran for County Commissioner in 2007 and that concern to make our community better is still with me. I loved growing up here and I want to help keep more of our families in Adams County.
Over the past four years I have tried my best to serve our citizens in whatever capacity possible. I have served on the Adams County Housing Committee, working with non-profits to help create and preserve affordable housing. In 2008 I was appointed by Governor Rendell with the consent of State Senator Richard Alloway to serve as a member of the Pennsylvania State Board of Crane Operators. And lastly in 2010 I was appointed by the Adams County Court of Common Pleas to become one of three Adams County Auditors. These positions are not glamorous or headline news, but they are important. I do not believe that I was appointed to any of these points for my expertise in the area, but for my ability to work well with others and to get the job done.
Recently, the people of Adams County have been faced with many challenges and have tried to make their concerns heard by the Commissioners. In many cases these concerns have gone unheard. I do not believe that our Commissioners have stopped caring for the citizens, just that they have emphasized the "office" in public office, more than the "public". In transforming the position of County Commissioner into a bureaucratic 9 to 5 management job, the citizens of Adams County have become an afterthought. Accessibility to the Commissioners has become limited and the best way to be heard is to become a paid consultant hired by the Commissioners. During the Reassessment process 21st Century, the consultant hired by the County, was given more credibility that citizens or County staff. During the process of selling Green Acres, our County operated adult living facility, County staff and citizen comments were given back seat to input from a paid financial consultant. Most recently the Commissioners voted to support swapping preserved land, paid for by the citizens of Adams County, without asking for their comments. This last one just sounds like the John Kerry gaff, "We were for the land swap before we were against it." In all of these cases my primary concern is not where we as citizens stood on the issues, but instead that we were given little or no voice to state our case. The first job of any elected official is to listen to the public and in that job our County Commissioners have failed. Our Commissioners remain dedicated officials and I know they care about Adams County, but this style of leadership must go. Maybe its just part of coming from a large family, but I truly believe that we do better when we work together.
Adams County government has been through some dramatic changes over the past few years. For the first time in our Countyís history a County Manager has been hired, a long overdue Reassessment has painfully been completed, we have seen an inordinate amount growth in housing without the tax relief that comes with economic development, and now we are faced with tight budgets and no help in sight. I am not going to lie to you, we need to change the way we do business in order to survive in these trying times. More of the same 9 to 5 micromanagement that got us into this mess is not going to get us out. County Commissioners need to begin getting out of the Courthouse and listen to citizens, community leaders, and municipal officials in determining the direction of our County. With the addition of a County Manager to complement our already knowledgeable and competent County employees, this transition is possible. It is only by becoming more involved in the County outside of the Courthouse that our Commissioners will find solutions in these challenging times.
It is time to accept that there will be no life line from the State or Federal government to keep our taxes down, in fact it seems the more they "help", the more it costs us. It is time to realize that wastefully hiring consultants to tell you what you want to hear is a disservice to County staff and local experts. We can do more with less, we can keep our government a manageable size, and we can keep our taxes and debt down, but only with new elected leadership willing to listen to the citizens. We need elected officials with the courage to represent all of Adams County.
I am ready to serve Adams County. I am ready to listen to your concerns. And together we will move our County forward. I would appreciate your vote on May 17th.
Read other articles from Adams County Commissioner Candidates