Pippinfest committee gears up
(8/1) The St. Maryís Church Menís Club used to fundraise by selling pit beef and ham sandwiches at the annual Pippinfest in Fairfield. Last year, the group decided to pass working the festival.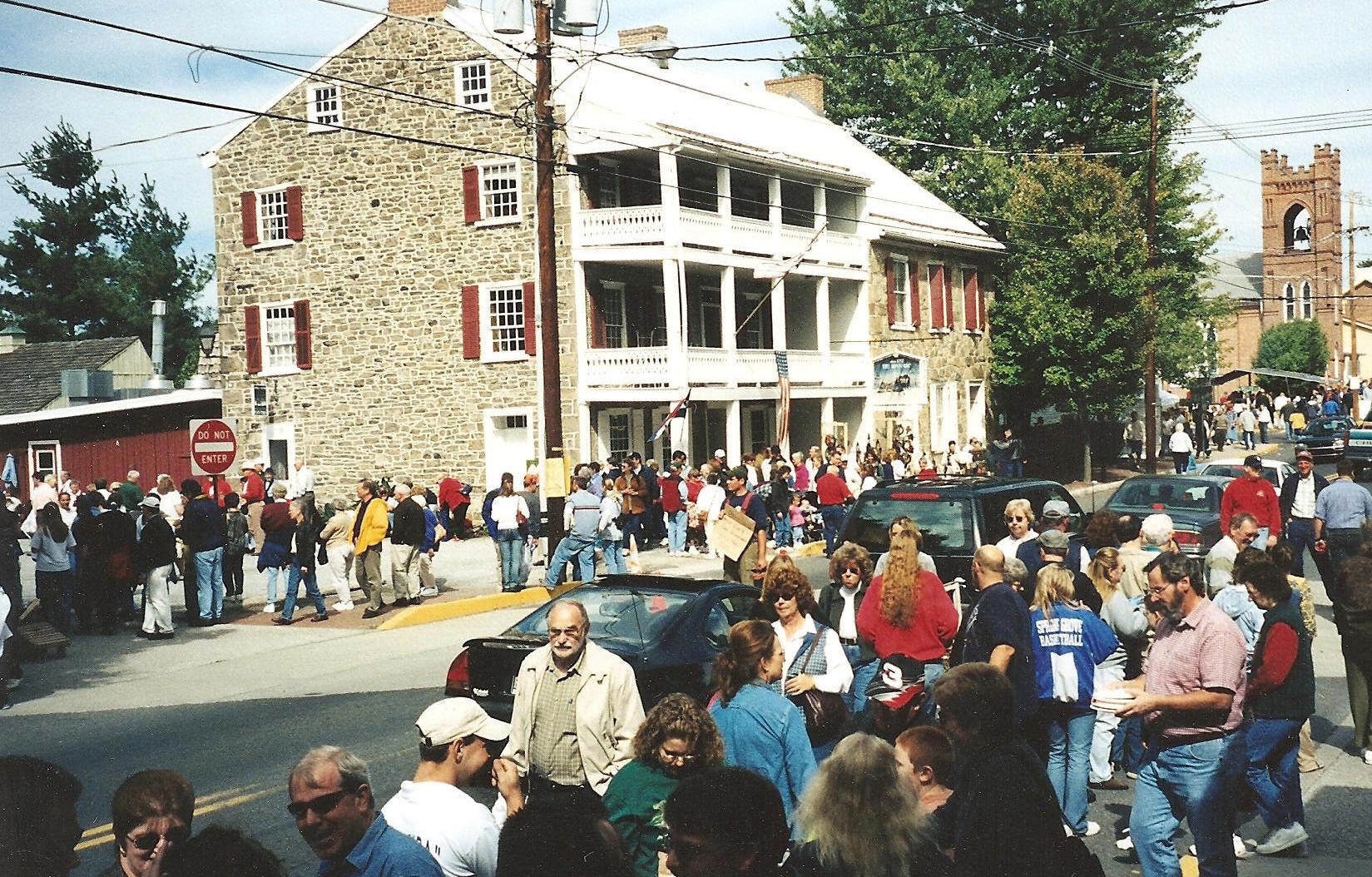 "Each year the amount of the money we made went down and down," a representative from the group told the Pippinfest Committee.
He said it had gotten to the point where the club would raise more money with less work hosting a spaghetti dinner than running a booth for Pippinfest.
Itís not the first time that members of the committee had heard that comment. It is something that worries them because bad weather and a poor economy has hurt festival attendance in recent years so the committee doesnít want to take actions to add to that.
"Weíre trying to get it back to the way it used to be," said Chairwoman Sally Thomas.
Pippinfest used to be a Main Street festival that featured hand-crafted items. However, over its 31 years, more and more booths have been moved off Main Street and non-handmade items started appearing at booths.
By the middle of July more than 50 vendor applications had been received, though the committee didnít approve all of them. That was a tough decision, too, because they didnít want to turn vendors away, especially if they had been part of previous shows. Itís all part of rebuilding the festival, though.
"This is going to be a rebuilding year," Thomas said. "You donít want to tell people, Ďno,í but weíre looking to get back to where we were."
Pippinfest began in 1980 as a one day street festival. Nowadays, it is a two-day event full of crafts, yard sales, live music, food, demonstrations and other events. It typically attracts 12,000 to 15,000 people over the weekend.
"When Pippinfest started, it was to be a venue for community groups to have a showplace and raise money," Thomas said.
Though the committee had to turn down some vendors when reviewing applications, they were pleased to see a number of new vendors applying who had products that fit into the Pippinfest goal. These include a maker of wooden bowls and pots, a man who makes furniture from recycled wood, and a face artist. They have even approved a new food vendor who will be selling Thai food. St. Maryís Menís Club will also be back with their pit beef and ham.
The committee also agreed to try out some new entertainment in the form of a stiltwalker and clown who will be on the street on Sunday, Sept. 25 from 11 a.m. to 2 p.m.
"It adds a kind of festive atmosphere," said committee member Linda Junker.
The apple dessert bake-off contest will also be returning to Pippinfest after its successful reintroduction last year. The bake-off is something that hadnít been done at Pippinfest since the early years of the fall festival.
The Pippinfest Committee also pushed for a couple of administrative changes in the hopes of improving attendance. There is no longer a permit fee for property owners who want to have a yard sale, though Saturday continues to be the yard sale day at the festival. Also, property owners who arenít business owners can use their residence to set up a booth on Sunday and pay just $30 or half of the regular vendor fee.
Pippinfest will be one Sept. 24 and 25 this year. For more information about the festival, visit www.pippinfest.com.
Read other article about Carroll Valley