From the desk of Commissioner Moreno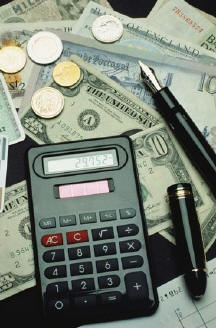 (1/10) I thought this would be the perfect opportunity to share with readers a project that the County has been working on.
In 2007, the County's external auditors, Zelenkofske Axelrod recommended the County perform a financial health study. The Board of Commissioners sought financial help to do this by applying for a grant through the Department of Community and Economic Development, and was successful in receiving an Early Intervention Grant.
A team was formed to review the proposals received, and Government Finance Officers Association (GFOA) partnering with the Pennsylvania Economy League (PEL) was selected to begin this process on behalf of the County.
The staff of GFOA and PEL interviewed many county employees to get a better understanding of current county processes. From those interviews and information compiled the "Intermediate Management Audit and Financials Strategies" was developed.
This financial health study brought about many recommendations to improve upon the county processes and to help the county better deal with the economic challenges that we face today.
Some of the recommendations made were:
$ Hiring a chief administrative officer. As the community grows larger, a professionalized manager can enhance the administration of county services. Similar to leading service organizations everywhere, a dedicated professional manager would free up the board to focus on strategic and policy issues, and would provide greater continuity between changes in elected officials.
$ A process for more regular property reassessments. Pennsylvania is unusual in that properties are not reassessed on a regular schedule. Failure to perform regular reassessments can lead to unfairness in valuations among similar properties. A policy for regular reassessments would improve fairness and could streamline the costs associated with conducting reassessments.
$ Develop financial policies. New governing policies can help the County manage its reserves and capital planning in accordance with recognized best practices in public financial management. Inventory county services. A program inventory will help the County understand the full costs of providing each County service and, consequently, make more strategic budgeting and management decisions.
Many more recommendations were made to the Board of Commissioners by GFOA. The full report can be found on the County website www.adamscounty.us. County personnel continue to diligently work on projects for this plan.
Another great project happening in county government is dealing with the Courts. The three Court of Common Pleas Judges Kuhn, Bigham and George have just completed Phase 1 of the Adams County Court Assessment Transformation Project. This project is also examining the business practices among the Court related departments, which in turn, will make those departments run more efficiently and save costs now and down the road.
We do need to remember Adams County is changing rapidly. The housing market has slowed down here, just as we have seen all across the country, but will eventually pick back up again.
The 2010 Census is right around the coroner, and that most definitely means the change from a 6th class county to a 5th class county.
What does that change mean to Adams County? Well, one of those changes is the addition of a Controller. This elected position is required of a 5th class county, and will replace the three elected County Auditors.
2009 has been met with many challenges, and the tough financial times made us all take a look at processes and how to be more efficient. The state budget impasse affected many throughout Pennsylvania.
I look to 2010 with hopeful optimism that we will not be facing the exact same budget crisis as seen this past year. Happy New Year to all!
Read other articles about Fairfield