Emmitsburg man charged in armed robbery
Brian Englar
Frederick News-Post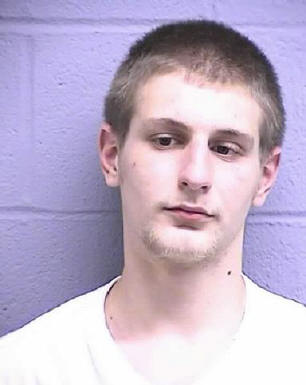 (6/23) An Emmitsburg man is charged in Carroll County with 17 offenses in connection with an armed robbery over the weekend of a Keymar gas station.
Jake Taliaferro Werlang, 18, is being held without bail at the Carroll County Detention Center after he was arrested Saturday by Maryland State Police troopers in connection with a robbery at a Citgo station in the 1000 block of Francis Scott Key Highway.
According to charging documents filed in Carroll County District Court, a white man wearing a dark head cover and a black bandanna over his face entered the gas station at about 5 p.m. Saturday, brandishing a handgun and demanding that the cashier open the cash register. He then pointed the gun at the clerk, telling her to "get back" before taking more than $600 from the register.
According to the documents, several witnesses saw the man leave the business and run toward a post office behind the gas station, and then saw a green minivan with two occupants leaving that area. A witness who followed the minivan for a while before stopping for safety reasons gave police the first three numbers on the license plate and a more detailed description of the minivan.
Cpl. Todd Liddick, who had been investigating a March 13 robbery at the same location during which a green minivan was seen leaving the gas station, had identified Werlang as a suspect in that case. Troopers were sent to his home in the 300 block of East Main Street in Emmitsburg in an attempt to find the vehicle.
The minivan was not at the house when police arrived at about 5:20 p.m., but a vehicle that fit the description provided by the witness -- including the tag numbers -- pulled up to the residence about 10 minutes later, the documents state.
Troopers spoke with Werlang, who police said fit the description of the robber provided by the three clerks and witnesses, and his mother, the owner of the minivan. Werlang's mother told police her son had left the home in the minivan at about 4:30 p.m. Werlang was arrested based on the vehicle and robber descriptions, as well as the timeline of the crime.
Werlang -- who is named in Frederick County court documents as the man who took a stabbing victim to the Vigilant Hose Co. in Emmitsburg on May 26 -- is charged with three counts each of armed robbery, robbery, first- and second-degree assault, and reckless endangerment, as well as one count each of theft and use of a handgun in the commission of a felony.
Liddick said police are still investigating Werlang's possible connection to the March 13 robbery, as well as the identity of the second person in the minivan.
Read other news stories related to the Emmitsburg