Emmitsburg's crime spree ends with arrests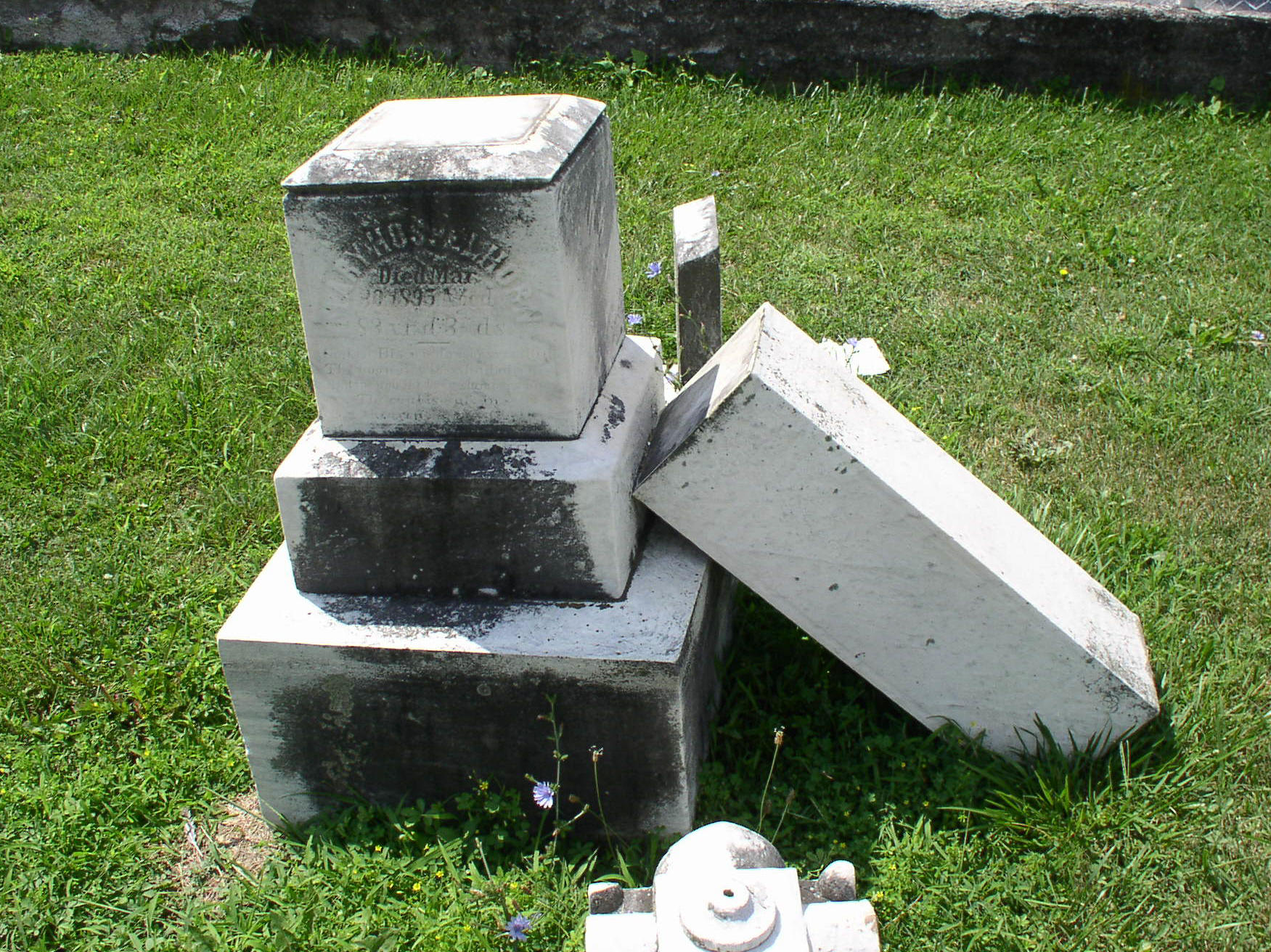 (10/1) August was a bad month for Emmitsburg. A group of juvenile vandals broke car windows, keyed vehicles, vandalized tombstones and committed burglaries.
Cpl. Michael Grunwell with the Frederick County Sheriff's Office told the Emmitsburg Town Commissioners that there were "a lot of crimes of opportunity we saw that could have been prevented." These are instances where owners left their cars unlocked or garage doors open all night.
Not only was Elias Lutheran Church in Emmitsburg vandalized but some of the gravestones in the cemetery were damaged and Pastor Jon Greenstone's truck was keyed causing $2,500 in damage and convincing Greenstone to purchase an alarm system.
"I was worried the next thing they were going to do was throw rocks through the windows of the church," Greenstone said.
Deputy John Bartlett said that a domestic call led to a break in the crime spree. When the deputies investigated the call, it turned out to be the key that led them to making arrests of an adult male and a number of minors. The adult was influencing the youths to commits the various crimes.
"All of the major incidents have been closed out with arrests and juvenile referrals," Grunwell said. He added that all of the cases were "tight."
Greenstone said he hopes that the arrests will end the crimes because it reflects badly on Emmitsburg.
Greenstone said, "I haven't seen any further vandalism since the arrests have been made."
Although the vandalism was senseless, Greenstone said he would be inclined to drop the charges associated with the church if the vandals made restitution.
Members of the community also met recently with Frederick County Sheriff Chuck Jenkins to find out what the community could do to not have something like this happen again, such as a Community Watch program.
"What is shows is that we all need to be vigilant and watch out for each other," Greenstone said.