Boyle did not violate ethics ordinance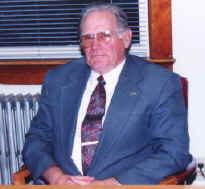 (11/1) Emmitsburg Planning and Zoning Commissioner Patrick Boyle did not violate the town's ethics ordinance, according to the Emmitsburg Ethics Commission.
"I was found innocent of all rules violations whatsoever," Boyle announced during the Nov. 29 Planning and Zoning meeting.
During the Sept. 19 planning and zoning workshop, the commission was discussing which properties should be annexed into the town based, in part, on the town's water capacity. Boyle argued that some of the properties north of town should be annexed while not disclosing at that time he was part owner of one of those properties.
When some of Boyle's comments were brought to the attention of Mayor Jim Hoover, he decided he should ask the ethics commission needed to open an investigation.
Boyle has also pointed out that he recuses himself from any votes having to do with Silver Fancy Farm of which he is a part owner.

Read other news stories related to the Emmitsburg Town Government