From the Desk of Dick Johnson
Candidate for County Council at Large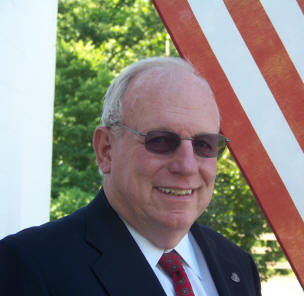 (3/23) This coming December 1 the new County Council will be seated. It will be the beginning of a new chapter in the history of Frederick County. The County Executive will be the leader of the County and will have a seat at the governorís table in Annapolis. The new County Council will provide the checks and balances required by the Charter.
It is interesting to note the County Executive prepares and delivers the budget to the County Council for approval. The Council, after a public hearing, may decrease or delete any budget items, except those required by State Law. The Council has no power to change the form of the budget or to increase any expenditure recommended by the Executive.
What this all means is that in order to have an effective government, we have to elect a group of individuals that will be able to set aside differences and work for the good of the citizens, all the citizens, of Frederick County.
This is not going to be an easy time. I equate it to a baby learning to walk for the first time. While we have a lot of history behind us, this is still new territory for Frederick County. Together, we can create a model to be envied throughout the State. Will we agree all the time? No. We can, however, agree to disagree, reach a common ground and move forward..
Kirby Delauter and the previous Board of Commissioners have done a good job on a number of issues. More work needs to be done and new issues addressed.
In my opinion, the two main concerns are jobs and taxes. Many people today are concerned that they may lose their job. Staples is closing hundreds of stores around the country. There is talk of reductions in military budgets. These, plus others, while they might not affect you, they may affect your neighbor or someone you know. These are uncertain times. The economy is improving but slowly and is still very weak.
We need to promote economic growth thru our office of economic development. We need to encourage our own local small businesses and help them grow. Growth creates jobs. The National Cancer Institue, Medimune, Bechtel, SAIC and others form a good footing to build on. We lost EastAlco, and Solarex. We need to attract big business and small business alike. We cannot lose any more.
How do we attract business? We look at our regulations and do away with those that act as impediments without affecting the safety and welfare of our citizens. We continue to provide quality education for our children. We provide affordable housing in a safe environment and we build on our Quality of Life. We need to do all of this, while at the same time keeping our taxes in check.
As you know, the State keeps finding new ways to tax us while at the same time shifting some of the responsibility to the counties. The end result is that there is less disposable income for each of us.
Our Senior Citizens are one of our brightest assets. There is approximately 30000+ seniors in the County. In the next 10 to 15 years that number will close to double. The current Board of Commissioners created a tax break for our seniors and commissioned a study through the Department of Aging. This is just a beginning. We need to communicate with our seniors the services that are available now and what they will need in the short term and long term. No senior should have to live under the threat of the possibility of losing their home, of not having enough to eat, of not having the proper medicines and of not being able to age with dignity and respect.
Our seniors also envelop a wealth of knowledge and experience that can be put to good use in promoting our small businesses and assisting in start-ups as well as other opportunities.
I have lived in this County for close to 40 years. I have been the proprietor of a large as well as a small business. I was a firefighter and EMT as well as served on the Board for Habitat for Humanity, the Frederick County Housing Trust and an Adjunct Professor at FCC for the past 7 years. I bring to the table over 50 years of experience in dealing with people and solving problems.