From the Desk of Susan Reeder Jessee - Candidate for County Council at Large
Value Added Candidate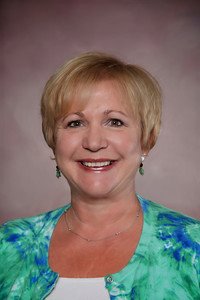 (10/1) Life happens, work experience builds knowledge, and together with education they provide a strong foundation of strength, character, and resilience. As a candidate for Frederick County Council At-Large, I look upon this historic election and reflect upon the things that I have accomplished during my life both professionally and personally which adds value as a council member upon the important decisions that will need to be made.
I value being raised by my parents, Bruce and Odette Reeder who instilled in me the importance of family, commitment, and service, and by caring for them as they aged I have gained a tremendous amount of knowledge and respect of what the elderly population needs on a daily basis for survival. Instead of cutting budgets to many programs that seniors require we need to acknowledge the fact they are the fastest growing population in Frederick County and treat their needs with the attention, dignity and respect that they deserve.
I value the education I received in Frederick County as a graduate of Gov. Thomas Johnson High School and Hood College. I understand the importance of having top educational systems locally in providing a well-qualified workforce that attracts new companies and helps existing ones grow with employment opportunities so that graduates and residents can work locally and live out their lives in Frederick County.
I value the abundance of knowledge and experience I have gained while working my entire career locally in science, business, and economic development, for large and small organizations. It has provided me with the ability to see the larger picture which is critical for short and long term strategic planning as well as a great understanding of our business strengths here in Frederick County.
I value being part of the first Frederick County business incubator-Frederick Innovative Technology Center, Inc. (FITCI), from the ground floor and am still in involved in the selection process of it occupants. Itís very encouraging to see the total economic impact locally in job growth, leased space, annual revenues, direct tax base and multi-million dollar downstream economic impact that includes direct jobs, sales tax, rent and local purchase from other businesses. Even during a period of economic recession and record unemployment, FITCI clients and graduates have succeeded in growing both jobs and annual revenues. They have favorably contributed to the tax base of Frederick County. Every dollar generated by these businesses helps reduce the tax burden of local residents.
I value the pride in being a small business owner in Frederick along with my husband that we opened in 1985. He operates the business on a daily basis and we have a great understanding of what small business owners face on a daily basis, especially during tough economic times.
I value and appreciate the many people that I have met over the years who put their lives on the line every day to help others. Our phenomenal first responders, career and volunteer are something we can be very proud of to have in this county and they perform their duties without hesitation and always in a professional manner. I have been on the receiving end of their services many times and their devotion is unsurpassed.
I value our sense of community that you feel when you are in Frederick County and the beauty of landscape and know itís very important to have a plan in place to make sure development keeps pace with infrastructure. This maintains the quality of life that we all love and no matter where you live in the county your voice as a citizen always deserves to be heard in your community. Thatís what I have always loved about Frederick County, thatís why I never left Frederick County, and thats why I decided to run for county council. If elected I will bring this value added experience to every decision that I would make.
To learn more about Susan Reeder Jessee visit www.susanreederjessee.com