From the Desk of Susan Reeder Jessee - Candidate for County Council at Large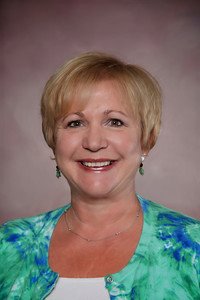 (2/27) Frederick County is truly an amazing place to have grown up in and live! The largest land mass in the state offers unique qualities in each community as you travel to different ends of the county and all should be preserved by balancing the current needs while planning for future needs. I am a proud graduate of the Frederick County Public School system and received two degrees from Hood College. I have traveled throughout the US during my career and never found anyplace with the abundance of features like we have here in Frederick County.
My family has a long tradition of public service in Frederick County and I want to carry on this tradition which is why I have put my hat in the ring to run for County Council At Large. My parents, Odette and Bruce Reeder served this county and instilled in me the importance of public service. This is an exciting time in Frederick County with the new form of government and making the right decisions are critical for the longevity of the county.
Frederick County residents deserve the opportunity to obtain family supporting jobs, a good education for their kids and grandkids, and during hard times assistance when they need it the most. Our most vulnerable residents, young children and the elderly deserve to be taken care because that's what differentiates us from other counties. The overall quality of life in this county also deserves to be treated with respect by making growth accountable so that a proper balance is maintained. Frederick County residents also deserve to have their voices heard and treated with the respect.
I bring with me the ability to listen, and I want to bring that to the residents and businesses of Frederick County. What I want to tell the community is this is our county but it's your voice I want to hear. As a lifelong resident who has been engaged with the community I am very familiar with the current issues and eager to learn more. I have a deep understanding of local businesses large and small as I am a small business owner myself that my husband operates in the City of Frederick.
I believe that business brings prosperity and Frederick County has always been blessed with a diverse industrial base that helps weather any downward economic storm. However during the past several years too much focus has been on development only. It's a very important aspect of prosperity but not the only one. It takes a lot of foresight and planning to create jobs and if attention is not paid to creating and maintaining a diversified industrial base then this would in effect trickle down to jobs in all areas of the community.
I truly respect the diversity of all residents of Frederick County as much as those that have farmed the soil that we walk upon. My lineage in Frederick County goes back many generations from farmers to entrepreneurs. We are at a crossroads of growth and expansion that is a natural process and to not expect accountability for this growth could prove to be a determent to those that live here for years to come. So many things could suffer if we don't work together as a community to properly plan this process.
I have always believed that one person can make a difference. I believe all voices should be heard and respected. This county is too important not to pay attention or plan for long term in the decision making process. We owe it to the founding fathers and generations to come. I respect those that were born here and embrace those that come here to enjoy the aspects of Frederick County that I have for years. This is why I decided to run for County Council At Large and if elected promise to serve with passion and respect, be a good steward of county tax dollars, and most important, I will listen. I know were Frederick County has been and look forward to working with all communities to plan where it needs to go in the future.