From the Desk of Dan Rupli,
Candidate for State Senate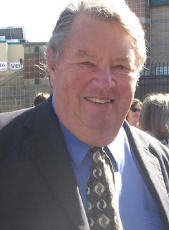 (8/2014) Dear Friends: There is an ancient Arab curse that says "May you be born in interesting times." We are living in such times now, and that should be a matter of great concern to men and women of good will, no matter what their political party affiliation. Our Nation, State, and County seem to be tearing themselves apart because of petty partisan division, and I dedicate my campaign for Senate to a promise of healing and unification in our County and District.
I am running for Maryland State Senate at a time in my life when most adults of my generation would be turning their attention to enjoying some "golden years", not the chaos and sacrifice of raising campaign money, banging on people's doors, marching in parades, and all the rest of the "hoopla" that we associate with modern American politics.
As voters, you are asked by those of us who seek public office to "trust us" with your votes. The frustration we all share in common is that we have all been burned before by politicians who seek to persuade us that they are somehow "different" from the others, and who turn out to be just the same as all the others, who sing from the same monotonous hymnal, and who dull our minds and energy with tricky 30 second jingles.
So would it surprise you if the first words out of my mouth were to tell you that I really am different from the others? Because I am.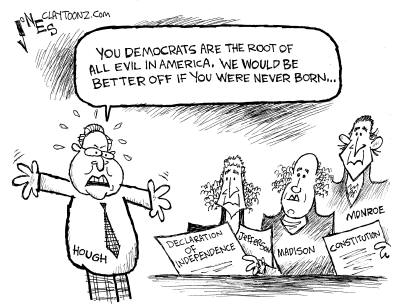 I am different first of all because I was blessed to have been born of extraordinary parents at a time when America was enjoying a kind of economic and spiritual rebirth. We had just come through a Great Depression, and that same Greatest Generation who suffered through those terrible years pivoted to fight the greatest war in history. They defeated Hitler and the Asian fascists who thought that they could impose their cruel heresy on the World, and the most magnificent Nation ever created. So the first reason that I am different is because I am blessed by the circumstances of my birth, and a special optimism that came out of an era produced by unprecedented economic growth, spurred by the GI Bill of Rights, the construction of the Interstate Highway System under President Eisenhower, and the race to the Moon that John Kennedy inspired.
Here we are now, and I am seeking to replace a distinguished State Senator, Republican David Brinkley, who was our Senate Minority Leader in Annapolis. Senator Brinkley was defeated in the recent primary by a highly energetic and and ambitious young Tea Party enthusiast with a very thin resume named Michael Hough. He is a paid employee of ALEC, and a protege of the infamous Alex Mooney, and employing Mooney's slimy campaign tactics, felt it necessary to use lies and deceit, and crass personal attacks to achieve his victory over Senator Brinkley. And I fully expect my opponent to utilize these same underhanded tactics against me in the General Election, since he employed them in another race before against another very good Republican Candidate, Charles Jenkins.
I don't think that the voters of the 4th District will reward such bad behavior a third time in a row.
Here is what I am proposing to the voters of our District: Let us join together as Republicans, Democrats, and Independents, and through respectful ongoing discussions agree ahead of time on specific issues and programs that I will take a solemn oath to champion as your Senator in Annapolis. I will scrupulously avoid any issue that would bring division, harm, and disquiet to our green and beautiful hills of Frederick County, which George Washington himself described as "among the fairest places in Creation."
Since announcing my candidacy, I have been conducting a "listening tour" of the twelve or so main subdivisions of our District. I am amazed at the number of issues that bind us across Party lines of affiliation. That is the territory upon which I intend to plant my flag as your State Senator.
I look forward to broadening this message of unity and cooperation in further editions of this newspaper. I will never play to prejudice, misinformation, or petty partisanship. We are all Americans, Marylanders, and Fredericktonians first and foremost. There are problems out there that need to be fixed, and I am determined to do whatever I can do as a father, a grandfather, and as your State Senator to work with you to fix them. I make no promises beyond that.
To learn more about Dan visit his campaign website at www.danrupli.com
Read other articles related to Frederick County 2014 Election