From the Desk of Mark Long, Candidate for Frederick County's District 5
Good governance requires leaders with integrity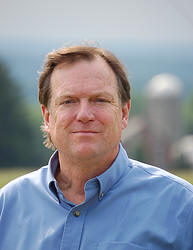 (9/2014) Good governance requires leaders with integrity, leaders who respectfully consider the opinions of all residents, and with thoughtful consideration, seek to balance the various interests of our community so that we preserve what makes Frederick County a great place to live, work and raise families.
Frederick County voted in 2012 to change our form of government from a Commissioner based government to Charter government. The transition to this new Charter government gives us a rare opportunity to put in place the kind of government we, as citizens, want to see. As we make this transition, it's important that we elect wise leaders who will work together constructively to shape the future of Frederick County for the long term, and who will listen and be responsive to the citizens of our County.
While our leaders should have core values that guide their decisions, it's important that our newly elected Executive and Council members also be flexible and willing to work with others, and consider the opinions of others. Strict adherence to a rigid ideology or strict partisanship is not productive when it comes to serving the people of Frederick County. Our leaders need to be reasonable and sensible. Responsible leaders know when to compromise; they focus on one thing only—achieving the best results for the people they serve.
Good governance requires a government—and elected leaders—that strives to understand the needs and interests of all citizens, not just a few groups and not just a few narrow special interests. It should serve not only the wealthy and powerful, but also the poor and needy. It should consider the needs of the elderly who have contributed much to the community over the years, and our young people who deserve a good education and the tools to build a prosperous future. Government should do everything it can to encourage businesses to continue forming the economic backbone of our community, while also looking out for the needs of the citizens who may be struggling and vulnerable. Our elected leaders should strive to find a balance among all the various interests.
Wise leaders consider the best course for the long term, not just what's expedient for today. For example, our county will continue to grow, but that growth should not shortchange the future of our children, our environment or our way of life. If residential growth is not guided in a balanced and responsible manner, it can lead to overcrowded schools, congested and dangerous roads and damage what is most precious about our county. Whatever the issue, whether it's growth, education, helping out those less fortunate, transportation, handling our waste, or public safety, our leaders must consider the long term consequences their decisions will have on our community.
Leaders should be fiscally responsible, carefully using the funds they've been entrusted with by the taxpayers. When considering where to use funds, we should invest wisely and consider the long-term benefits of the services we fund. Irresponsibly cutting services may have long-term negative impacts on our community—impacts that may cost us more in the long run.
Privatizing services often costs more than if the government continued to run those services and we lose direct oversight of those services. Government isn't the enemy, but irresponsible government hurts us all. Good government represents all of us and reflects and serves the common interests of our whole community.
We expect our elected leaders to be civil and respectful—to citizens as well as with their colleagues. They should be able to show respect for all citizens, and consider and weigh all voices, even when citizens passionately and forcefully disagree with their government. The ability of citizens to speak out freely on issues without threat of reprisal is a foundation of any effective and healthy democracy.
There are several things that I can promise I will do when I serve on the County Council. I will listen with respect to the opinions and views of all people. I will work with my colleagues to arrive at the best course for our county. I will strive to promote business in Frederick County, and to consider the needs of our vulnerable citizens. I will think long-term, and will not undermine the future of our county for short-term expediency. I will look out for the future of our children, our grandchildren and their children. I will be respectful and civil, and I will listen.
To learn more about Mark Long visit his campaign website at www.marklong.us
Read other articles related to Frederick County 2014 Election