From the Desk of Kirby Delauter,
Candidate for County council, District 5
Moving forward & solving problems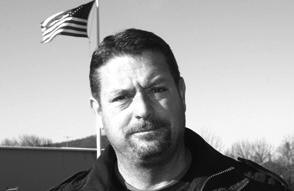 (11/2014) It's been said that politicians are people who see a light at the end of the tunnel, then they go buy more tunnel. It's rare that you get business people in government that understand that spending more money does not always solve the problems at hand. As a business owner, I solve problems and I can't afford to create more problems just to make myself look important or create a crisis in order to divert your attention from the issue of the week. I run a small business, I sign the front of a check, and I understand what it takes for you to earn your dollars. I will never spend your money recklessly and I have signed a Taxpayer Protection Pledge that states I will oppose any and all efforts to increase taxes.
This upcoming election is very important for many reasons. We have good representation in Annapolis with our Delegation but as a whole, Annapolis is run by tax and spend liberals that have a real effect on us here in rural Frederick County. The tax and spend zealots in Annapolis are constantly adding taxes to the counties and it takes someone with business knowledge and a strong will to hold them accountable when they overstep their bounds. I have a proven track record of doing just that and this article will convince you, if you're not already, why I should be your representative in Council District 5.
Over the last four years Annapolis has shifted teacher pensions on to Frederick County of an amount over $40 Million dollars. This board absorbed this expense without raising your taxes. They also wanted to raise your taxes by forcing the county to raise your property taxes to pay for the " Rain Tax. " I stood firm on this and voted with three other Commissioners to add just $0.01 (one penny) too your tax bill, in lieu of up to one thousand dollars the State was looking for us to increase your taxes to pay for this unnecessary tax. I would have voted for a $0 dollar increase, but the state made it mandatory we charge a fee. We chose $0.01, which is not what they were looking for.
The State also cut our highway user fee revenue by 95%, millions of our tax dollars were cut. These are our tax dollars we use for roadways and improvements. They cut our police aid by 37% and our corrections reimbursement by 100%. In lieu of that, we still funded our Sheriff's office and Corrections budget. When you add these items up and include the fact that the previous tax and spend Jan Gardner Board was not adequately funding our OPEB (other post-employment benefits) which were below 70% funded, the numbers are staggering. I voted to increase and ramp up funding to OPEB when we were first elected and today, the account is 90% funded.
We did all of this and were still able to reduce the constant yield tax rate and provide a windfall of revenue to our municipalities of over $11 Million due to reinstating the revised tax equity and tax differential formulas that were removed by the previous Jan Gardner Board. Jan Gardner just passed the state cuts to the county on to our municipalities, when questioned about it she simply stated that the municipalities need to share the pain. The state (after raising every tax imaginable) is projecting a $177 million deficit in FY 15. Do you think they will pass on the pain to the counties? Sure they will, and if so, who do you want in the county elected offices? Jan Gardner and a Council that embraces a tax and spend agenda, or Blaine Young and a fiscally conservative Council that will stand up to the state and look out for your hard earned tax dollars.
Among other things I voted to eliminate the Admissions and Amusement tax, the trailer tax, the excise tax, as well as over 260 other taxes, fees and regulations. I voted to initiate and expand the Senior tax credit. We started in office with a $37 Million deficit inherited by the tax and spend Jan Gardner board, with our leadership we were able after just one year in office provide a surplus of over $20 million dollars and issue a rebate to homeowners of $100 each.
I have voted to sell county owned buildings that were not needed which allows bond funds to be reallocated to schools and other core functions of the county where they are needed most. By selling the buildings, it also places tax revenue back in the system. One building in particular added $37,000 back on the tax rolls, which is only part of the equation. It not only adds funds back into the county treasury, the county is not spending money on this unnecessary building which doubles your gain for the taxpayer.
I initiated a pilot program for the fleet department in the county that has saved $3.7 million in onetime revenue and a recurring projected savings of $6.5 million annually. In doing things like this, that is how you effectively run government, you take issues head on; you don't shove it off to your municipalities as well as your taxpayers, and make it their problem. We've never had a revenue problem, we've had a spending problem. If you focus on core government functions, you can easily work within the revenue we have.
Governing like a taxpayer is what I'm about. I have done everything I said I would do, and more. Below is a partial list of current and past officials that are supporting me for County Council District 5. I have their votes and support, I respectfully ask for your vote on November 4th.
Sheriff Chuck Jenkins
Former Mayor and Thurmont Commissioner Marty Burns
Thurmont Police Chief Greg Eyler
New Market Mayor Winslow Burhans
Mayor of Emmitsburg Don Briggs
Former Mayor of Emmitsburg Jim Hoover
Former Emmitsburg Commissioner Pat Joy
Del. Kelly Schulz
Del. Michael Hough
Rosemont Mayor Tom Watson
Former US Congressman Roscoe Bartlett
Former Secret Service Agent and Congressional Candidate Dan Bongino
States Attorney Charlie Smith
Former States Attorney & Circuit Court Judge Candidate Scott Rolle
Former Brunswick Councilman Tom Smith
Former County Commissioner Charlie Smith
Former Woodsboro Mayor Donald Trimmer
To learn more about Kirby Delauter visit www.kirbydelauter.com
Read other articles related to Frederick County 2014 Election