From the Desk of State Delegate Kelly Schultz
On the value of rural counties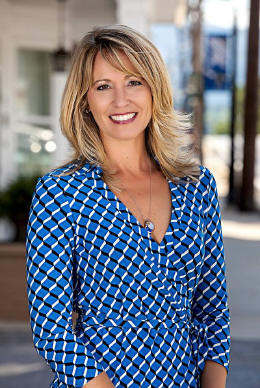 (9/1) I have received a few questions lately regarding Congressman John Delaney's recent statement about Rural Maryland not being treated fairly in Annapolis. Many ask if I agree and how we can resolve the problem. Yes, I agree with the Congressman, and am pleased that federal officials are starting to take note. There is an obvious difference between Western Maryland, Central Maryland and points east. Resolving the issue will, in my opinion, take a change in leadership in Annapolis and a shift in ideology.
Having served in the legislature for 4 years, it has been disheartening how little the current leadership understands the value of rural counties. Not only do they not understand the value, but they continue to create legislation and regulation that have negative effects on our jurisdictions. One of the most egregious was the increase in the gas tax during the 2012 legislative session.
Many rural legislators, including myself, fought diligently against this proposal for many reasons, but mainly because of the inequity of those commuters that live in rural counties. Rural county residents commute further to work, school and shopping than residents in urban areas. I completely understand that this is a choice that is made by the resident. We each have the ability to choose our homes based on a series of costs and benefits.
The problem arises when rural residents contribute a larger percentage of revenues to the state Transportation Trust Fund and receive less in return. For example, in fiscal year 2014, there was a budget of $228 million designated to highways. By comparison, transit services had a budget of $965 million. Please note: only 8% of Maryland residents currently utilize public transportation. Thus, commuters that utilize the state's highway system are funding the mass transit across the state with little or no relief to the congestion and infrastructure problems in their areas.
When the obvious difference was discussed in Annapolis, there was no consideration or relief for rural residents. The gas tax was increased with the full intention of funding of the Silver Line, Purple Line, etc….not our declining infrastructure.
While the Governor's plan indexes mass transit fares to the CPI beginning in 2015, the revenues from that indexing are only $14-$20 million per year. The CPI increase for mass transit is also capped at 10 cents every two years– relief not extended to motorists. Given that the costs of the Red Line and Purple line are in the BILLIONS of dollars, it is clear that automobile drivers will still be subsidizing a system they do not use.
In response to some statewide outrage regarding the tax increase, the leaders in Annapolis FINALLY proposed a Constitutional Amendment to protect the Transportation Trust Fund. Every voter in Maryland will have the opportunity to vote on this proposal in November. Legislators have been advocating for this protection for years, but this legislation does not go far enough to protect the taxpayer. As proposed, the Governor would need a 3/5ths majority of a standing committee to raid the TTF in the case of a budget 'emergency'. The term emergency is loosely written and the politics of Annapolis could certainly come into play.
Transportation funding is, perhaps, the most dramatic issue that separates rural and urban counties, but it is not the only issue. Regulatory burdens placed on the agricultural community, lack of economic development dollars in 'non-technology' corridors, and a general oversight in the traditions of our surrounding communities does not fit into the marketing plan of "One Maryland".
I applaud Mr. Delaney for taking note that our region is not on the top of the Administration's agenda. I would also encourage him (as I have done in the past), to work with his colleagues in Pennsylvania, New Jersey, New York, Virginia and Delaware to explore opportunities for them to get involved in the protection of our great treasure – the Chesapeake Bay. After all, it was a federal agency (EPA) that mandated action by the entire Chesapeake Bay Region – not just Maryland. Studies show that our neighbors to the north contribute to the problem and should be held accountable. Maryland's rural taxpayers are not just getting neglected by Annapolis, they are being taken for granted by Washington DC. We need our Congressional delegation to make that point on their turf. They are our voice and they need to be loud.
To learn more about Kelly Schulz visit her official website at www.delegateschulz.com
Read other articles related to Frederick County 2014 Election