From the Desk of County Commissioner
Randy Phiel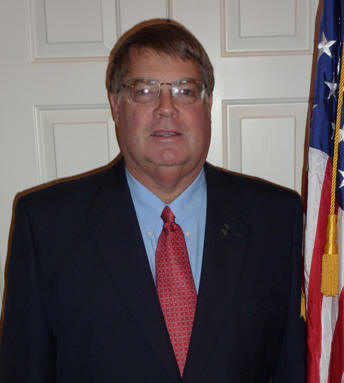 (3/2012) The Adams County Board of Commissioners has been busy keeping their pledge to keep the residents informed with good communications initiatives. The monthly "Commissioners Show" on Freddy's Breakfast Nook has a new look and format. Each month one of the commissioners will appear on the show addressing a pertinent county subject. They will be accompanied by directors, staff or local partners to examine, discuss and explain the issue. This should provide a better program and product for everyone. On Wednesday evening March 7, Democracy for America sponsored an Evening With The Adams County Commissioners discussion panel at the Gettysburg Lutheran Seminary. The following evening the first of six planned Commissioner Community Forums this year was held at the East Berlin Community Center with the topic of Economic Development in Adams County.
Planning Director Nick Colona and Adams County Economic Development Director Robin Fitzpatrick participated in the forum. As we move around the county the East Berlin forum will be followed by forums in Littlestown, McSherrystown, York Springs/Upper Adams, Cashtown/Buchanan Valley and Fairfield/Carroll Valley. During the Wednesday Commissioners bi-monthly public meetings in the historic courtroom, county directors now publically present agenda items involving their department. We will also continue our practice of writing monthly Commissioners Corner articles in the Emmitsburg News Journal to get the word out in southwestern Adams County. This Board of Commissioners embraces the concept that good communication is vital for good government. We intend to consistently follow that philosophy by reaching out and communicating to the residents by various initiatives.
The critical 800MHz Radio Project has reached the contract review and contract approval stage. At the March 21st Commissioners Meeting the Board approved and authorized the signature of contract agreements to Motorola (Radio System), Alcatel-Lucent (Microwave), JG Contracting (Towers). The $25M project will replace our counties 30 year-old failing analog system and bring Adams County into compatibility with surrounding areas, other agencies, and into Federal compliance for future funding. Most importantly it will enhance the protection of our responders and our families. The next step will be project design with construction expected to begin this summer. Completion and full implementation is expected to take 18-24 months. We have added some community members at large to the radio project work group to create more diversity and additional oversight.
Last week your commissioners spent the day in Harrisburg addressing potential radio grant funding and Clean & Green legislation. In the morning we had a group meeting with Senator Alloway, Rep. Tallman, Rep. Moul, staff from Senator Toomey & Casey's office and PEMA attempting to find radio funding assistance. The bottom line is that grant money is very tight - but the group is still hoping to find some funding. In the afternoon we met with Pennsylvania Farmland Preservation Director Doug Wolfgang at the Department of Agriculture to discus Clean & Green issues. Fairness and equity in the application of Clean & Green legislation, with correlated tax implications, has become an issue that is concerning to many county residents and is also being reviewed by this Board of Commissioners. We will be examining county practices and procedures, re-evaluating the application process, and looking to promote potential legislative reform that makes sense, has a contemporary foundation, is firm, fair and easier to interpret and enforce.
In the past two weeks we learned that State funding for Human Services (like Children & Youth Services addressed below) may be cut 20%, approximately 250 million from the state cigarette tax may be shifted away from Farmland Preservation to the state general fund and we signed a letter of state legislative support for increasing the county "pillow tax" or "visitor impact fee" from 3% to 5%. All of these have the potential of having significant impact to our county in different ways.
April is Child Abuse & Neglect Awareness Month. The need to protect our children from abuse has never been greater! Child abuse is a major public health issue. Knowledge is power and the more our county residents are aware of child abuse, how to recognize it and ways to prevent it, the more this public epidemic can be alleviated. Citizens can become involved in understanding risk factors and warning signs of child abuse and how to immediately report suspicions of abuse. Understanding not only the economic impacts of child abuse, but more importantly, the physical and emotional impacts to victims and subsequently to their futures, will encourage citizens to become involved in prevention programs as an investment in our future through protecting our children.
Adams County Children and Youth Services is a public, non-profit, government funded agency with the responsibility of ensuring that the children of Adams County are safe and receive the basic needs of life. Our dedicated staff performs valuable and what is most times difficult work. This department provides services to any child under the age of eighteen years who has been abused, neglected, or found to be without proper parental care and control. Children are referred to the agency through telephone calls, letters, emails, walk-ins, and from Child Line, a division of Pennsylvania's Department of Public Welfare (DPW) located in Harrisburg, that provides the central registry for abuse and neglect complaints for the State of Pennsylvania.
The role of child welfare is to protect children and preserve the family unit. Our children are entitled to a safe, nurturing, and stable environment. It is the rights of parents to raise children according to their own value systems providing the child's physical, emotional, and social needs are met. Government and county intervention is justified when the family cannot or will not provide for a child's basic needs, safety, and welfare. The mission of Adams County Children and Youth Services is to ensure that each child in Adams County has a safe and permanent home. On Tuesday, April 17, I will be appearing on WGET/Fox Freddy's Breakfast Nook, with several Adams County Children & Youth staff members, for a program related to Adams County Children & Youth Services and the issues they face in Adams County.
I hope you are enjoying the early spring weather and that your lawnmowers are serviced and ready to go. Get out there and take advantage of all the great natural, historical, cultural and recreational activities that Adams County has to offer.
Read other articles from Adams County Commissioners